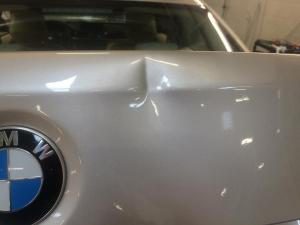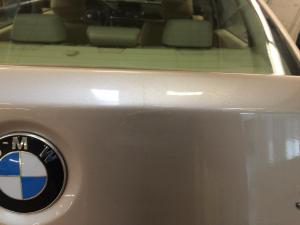 In the reconditioning business, you're always looking for a way to add another profit center. Luckily for you, adding Paintless Dent Repair (PDR) as an in-house capability is a great way to increase profit with minimal effort. As someone who's already performing automotive repairs in your service bays or collision center, adding PDR to your processes will actually be pretty easy. With PDR, you can reduce the time you spend on bodywork during the reconditioning process, but you can also save quite a bit of money as well.
Trained PDR technicians can "massage" out any dents or dings found on a vehicle's body. PDR typically relies on no damage to the paint in order to be as efficient as possible. Even so, technicians can still perform PDR to reshape the dents, and provide paint touch-ups if need be.
Below are 7 advantages of adding PDR to your reconditioning process.
It (Mostly) Doesn't Cost Anything In The Long Run
Outside a few initial specialized tool purchases and training, PDR basically pays for itself. Once you have the training and tools, you won't be paying any incremental costs to perform PDR since none of the tools or parts will require frequent replacement.
It Has a High Potential To Net You Profit
With the right technician, a $100 or $200 job can be done in 10 – 30 minutes with PDR.
You Have The Opportunity To Provide Better Deals To Customers
Most of the average drivers out there today have no idea what PDR is. It's been around for close to 60 years, and there are still shops that don't have it as a part of their repair processes. So, if a customer comes in with dents that need fixing, imagine their response when you tell them you can repair them all in a fraction of the time and for a fraction of the price of conventional dent repair. You may already use an outsourced PDR technician, but if you find yourself waiting for them to show up to complete the repairs, that vehicle downtime is costing you even more than just their charges.
Creates An Avenue For New, Potential, Customers
If you already have a stream of customers for other repairs and maintenance, you can offer dent removal as an up-sell in the service drive. In most cases, the dent work can be done during other repairs or services, adding no additional wait time for the customer. In addition to your walk-ins, you have the potential to bring in work from auto auctions, used car dealerships, car rental agencies, car insurance agencies, detail shops, and body shops.
Minimal Effort To Adding It Into Your Shop
PDR isn't a method that requires a drastic change in your business. As we said above, it only requires a few initial tool purchases. Outside of that, there's a pretty minimal space required to do the work and can easily be done in the shop or on the road with what you currently have. It only takes a few minutes to do during your detailing or painting phases, and it'll just take a minute for you to speak with the customer, bring up the dents, and offer to repair them without any impact to the overall repair time.
Relatively Low Start-Up Cost
PDR will basically pay for itself once you've trained your technician(s) and purchased the proper equipment. It can be self-taught, but professional training and tools can cost anywhere from $5,000 – $15,000 depending on the level of training, certifications, and the quality of the tools. However, after the initial investment, PDR has high profit potential and costs much less than other typical investments for business line extensions.
It's Easy To Sell To Customers
No matter what, offering a dent repair option that costs a fraction of conventional dent repair to a customer is a pretty easy sell. Since it only takes a few minutes to repair, the lower costs are drastically made up by the sheer volume of PDR that can be done throughout each week. What takes many shops days to do, you could do in minutes. So, if you provide a quality option that saves customers money and is convenient for them, you'll ultimately get more business down the road.
AutoMobile Technologies offers Software Solutions That Can Help You Manage Your PDR Process
AMT offers software designed to make your reconditioning business more efficient, provide you with better visibility, and give you peace of mind knowing that your back-office is always up-to-date.
ReconMonitor is a state of the art workflow automation software for auto recon, dealerships, and auto remarketing companies. ReconMonitor dealership software decreases reconditioning cycle time from acquisition to front line and increases your control and profitability.
ReconPro is the industry's most versatile and powerful software solution purpose-built for auto recon professionals. With essential tools for performing PDR estimates, hail and insurance matrixes, parts management, paint code lookups, integrations with body shop crash systems and accounting systems, too. ReconPro manages the details of running your business so you can focus on growing your business.