ReconPro™
Mobile Estimate and Invoicing Software
Purpose-built for Auto Recon Professionals
Time is money, and since we can't help with the repairs, we make it easier on you to get approvals, document prior damage, create AR invoices, get PO's, and streamline back-office operations like payroll, and accounting.

If you want to spend less time on managing the business, and more time working on the business, click the button below and schedule a demo of our all-in-one mobile recon app.

ReconPro is your PDR invoicing app and mobile tech repair solution!
"We're grateful to have ReconPro as a part of the operations we have going on now. Especially as we have expanded, we're glad that we invested in your company. It has definitely been a lifesaver for the amount of work we have coming through our business now."
Kamden Dunn – 365 Auto Essentials
"You guys came to the rescue. Being able to track vehicles through ReconPro is going to help us long-term. We have to make it easy for our customer to use us, big-time, and having ReconPro's automated system right now, you can't beat it."
Bob Dykes -Owner, Illinois Auto Group
"Our old software was built by a company that had little insight into the automotive field. It was taking too much time to educate them about our field and requirements. Now, using ReconPro, everything has been great. You can tell the authors of the software have an understanding of the Automotive industry. I would recommend ReconPro or ReconMonitor to anyone looking to improve, track and measure their internal automotive workflow."
Steve Kessel – MetroTech Automotive, North/South Carolina
"We started using ReconPro a couple months ago and it has been a smooth transition. ReconPro makes the buisness run better, it has been helpful and easy to use. Additionally our customers love it."
Josue & Rina – First Look AR
"Our old software was built by a company that had little insight into the automotive field. It was taking too much time to educate them about our field and requirements. Now, using ReconPro, everything has been great. You can tell the authors of the software have an understanding of the Automotive industry. I would recommend ReconPro or ReconMonitor to anyone looking to improve, track and measure their internal automotive workflow."
Steve Kessel – MetroTech Automotive, North/South Carolina
"ReconPro is working great. Love not having to be sitting at a desk punching in invoices all day. Love being able to have the app on a device and on the go."
Erin Pavel – AWRS Santa Barbara
"We were using a relatively common collision industry management / invoicing software. For our particular business model, the software was overkill. We took pictures with a regular camera, and had to manually upload them to the PC for download to the software. ReconPro has improved that process immensely. It's a tool that is quick and very handy. I like how you can pull out your device (phone) and do an estimate anywhere you please, including taking photos that automatically attach to the file. Pretty user friendly, and easy to train new staff with."
Aaron Nerenberg – CARSTAR Express Edmonton South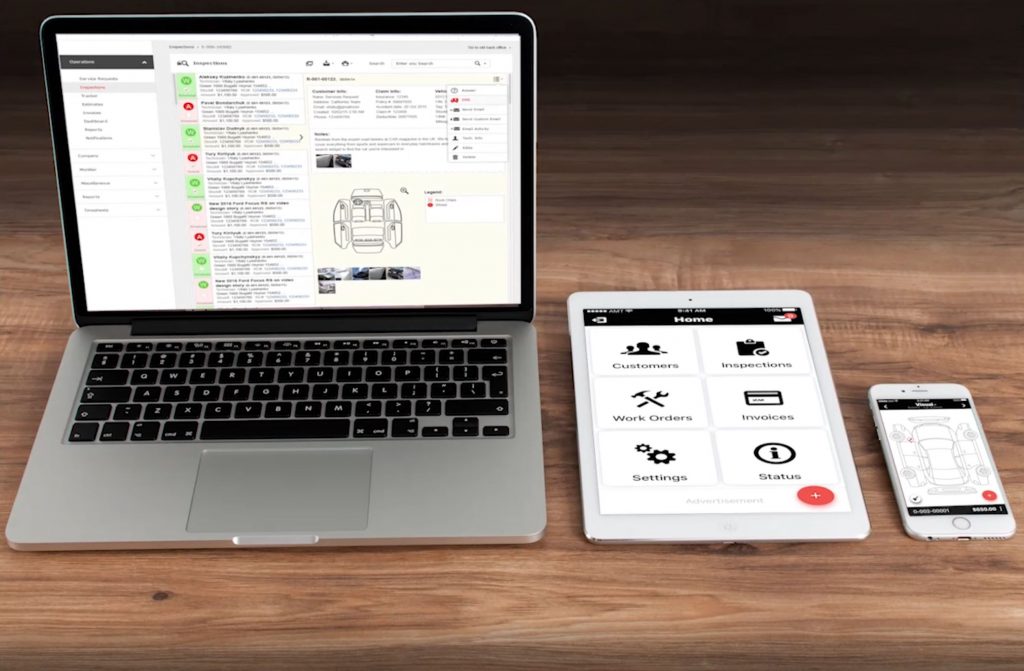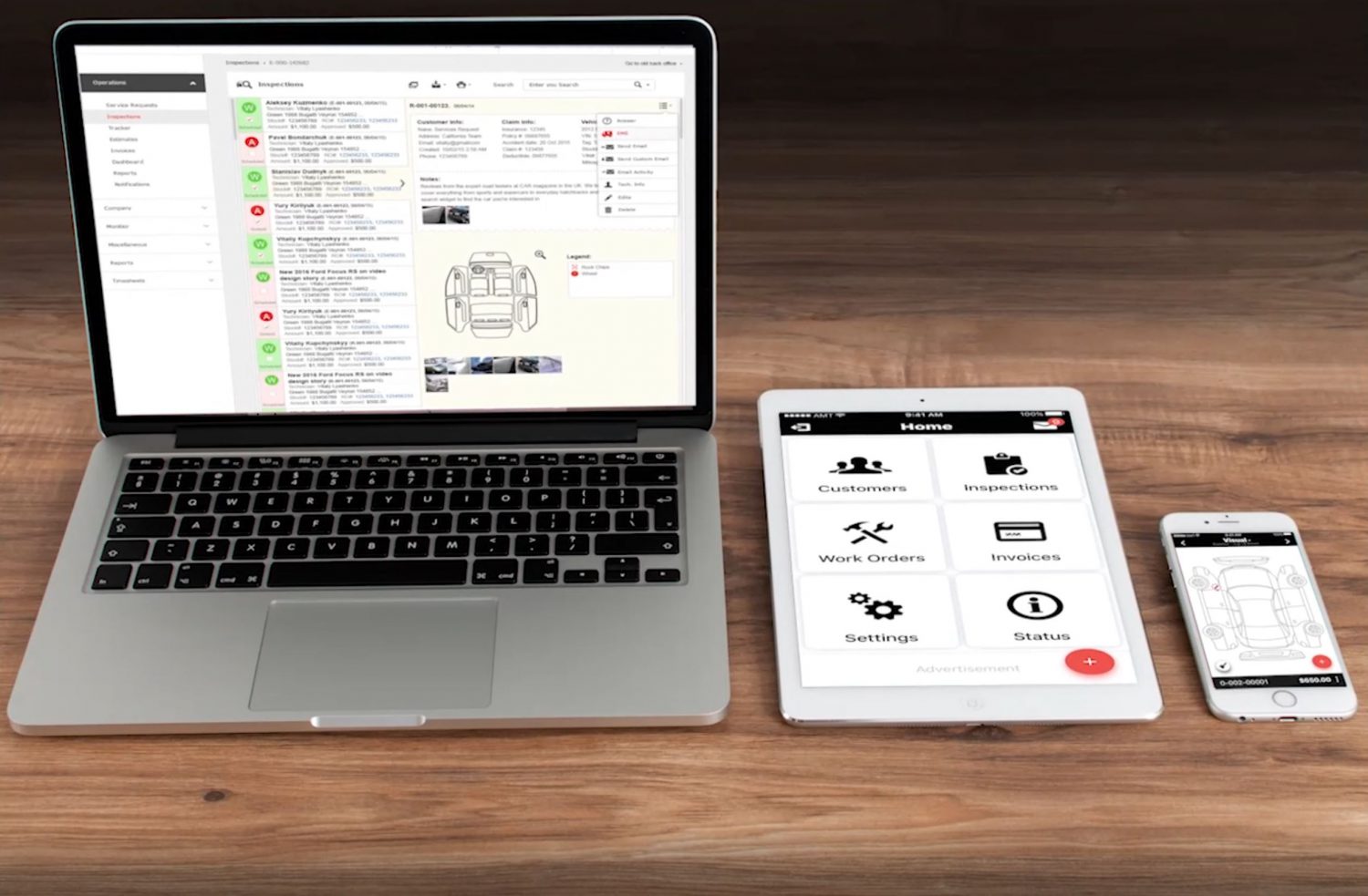 Use on PC, iOS, or Android mobile devices
We invite you to request a