AutoMobile Technologies, Inc. Joins CDK Global Partner Program
PRESS RELEASE
UPDATED: MAY 9, 2018 04:00 PDT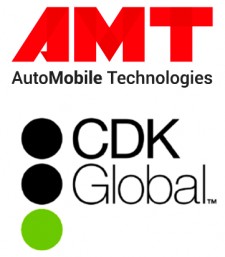 NEWPORT BEACH, Calif., May 9, 2018 (Newswire.com) – AutoMobile Technologies, Inc., an industry leader in automotive reconditioning software, today announced that it has become a participant in the CDK Global Partner Program. As a member of the largest third-party partner program in the industry, AutoMobile Technologies is now part of a marketplace of applications and integration choices developed to help automotive dealers succeed.
"CDK Global understands the value of efficient supply chain management in vehicle reconditioning," said Paul Maximov, CEO, AutoMobile Technologies, Inc. "Dealers lose an average of $35-$50 per day that cars spend undergoing reconditioning. Our solutions work to reduce costly delays and make better vehicle recon decisions early in the cycle, resulting in better inventory availability and ultimately, increased margins on vehicles sold."
The CDK Global Partner Program provides its partners with the ability to integrate with a range of CDK applications, as well as with CDK dealer websites. AMT's ReconMonitor software provides end-to-end visibility from vehicle acquisition through the reconditioning process and helps identify vendor inefficiencies that increase the cycle time. The software includes both mobile and back-office modules to help ensure everyone in the reconditioning cycle is informed about where and when work is required. This software keeps cars moving with optimal speed and results.
"We're very pleased to welcome AutoMobile Technologies, Inc. as the newest member of the CDK Global Partner Program," said Howard Gardner, vice president and general manager, CDK Data Services. "In joining our vibrant program, AutoMobile Technologies, Inc. will bring new skills, solutions, and choices for our dealers to choose from, which will seamlessly integrate with our applications."
The approved integration of AMT's ReconMonitor solution with the CDK Drive DMS will allow customers to better command and control the reconditioning process with full visibility of each vehicle as it moves through to frontline readiness. Other notable features include mechanical and cosmetic inspections, parts and labor-hours management, vehicle ROI, vendor management and payment, and real-time reporting. Additional details about these features can be found at link.
About the CDK Global Partner Program
The CDK Partner Program now numbers more than 360 partner companies and 475 unique applications auto dealers can use to run their businesses. As part of the CDK ecosystem, the CDK Partner Program provides data and workflow integration to a wide range of third parties, OEMs, and dealers. For a full list of partners and applications available through the program, visit cdkglobal.com/partners.
About CDK Global
With more than $2 billion in revenues, CDK Global (Nasdaq: CDK) is a leading global provider of integrated information technology and digital marketing solutions to the automotive retail and adjacent industries. Focused on enabling end-to-end automotive commerce, CDK Global provides solutions to dealers in more than 100 countries around the world, serving approximately 28,000 retail locations and most automotive manufacturers. CDK solutions automate and integrate all parts of the dealership and buying process from targeted digital advertising and marketing campaigns to the sale, financing, insuring, parts supply, repair, and maintenance of vehicles. Visit cdkglobal.com.
About AutoMobile Technologies
Since 2006, AMT has been building software applications to help companies in the automotive industry replace paperwork, enforce processes, and gain instant visibility to business operations, regardless of team size and geographic distribution. Our mission is to distribute easy-to-use, affordable solutions to help dealerships, PDR and SMART Repair technicians, detailers, and reconditioning companies improve customer service, make more money, and eliminate back-office inefficiencies.
Media Contacts:
Roxanne Pipitone
CDK Global
roxanne.pipitone@cdk.com
Rob Duda
Peppercomm
cdk@peppercomm.com
Ted Gaines
AutoMobile Technologies, Inc
gaines@automobiletechnologies.com