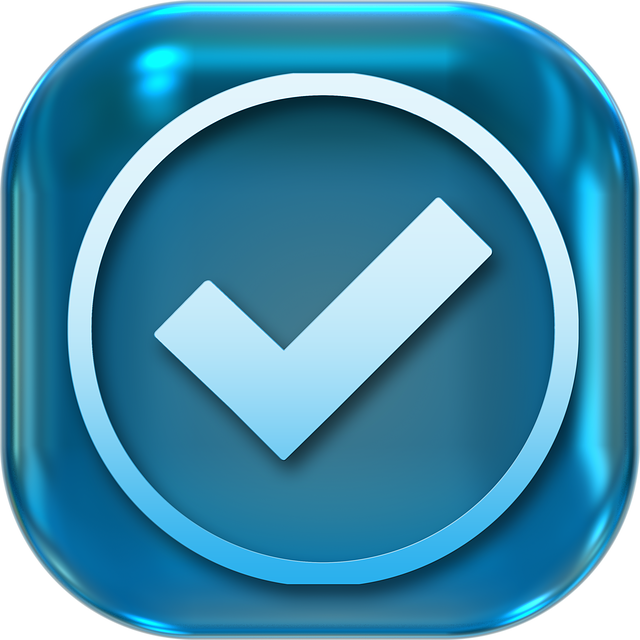 If you're reading this, you're likely aware of all of the moving parts involved when running an auto dealership. Complications can arise from a poor workflow system, technicians making mistakes, and even simply going through paperwork. There are many things to consider, and inevitably, even the most successful auto dealerships run into productivity shortfalls.
We know that many of the problems tend to involve employee mistakes and miscommunication. If you're like most auto dealerships, you've seen the shortcomings and have already implemented management software, such as ADP or Reynolds & Reynolds. It's a step in the right direction; however, systems like the two we just named often have gaps in sales efficiency, inventory, and F&I information.
In auto dealerships, employee mistakes happen. Beyond that, you know there is always room for improvement– whether it's updating your layout, installing a management software system, or simply eliminating inefficient and unnecessary steps. But management software, such as ADP or Reynolds & Reynolds have their limitations as well. Luckily for you, in 2019, there are plenty of software solutions out there that can help you fully digitize your inventory acquisition, marketing, inventory management, and reconditioning statuses. There are software solutions out there that can fill in those missing gaps.
Finding the right management software can be a long, headache-inducing, process. To help you out, we've created a list of our top 4 management tool picks that can make your auto dealership more efficient.
For Your Sales And Marketing
Hubspot
Each year, more and more auto dealerships (and companies in general) are seeing the benefits of Hubspot for their businesses. Hubspot is a software solution that helps your auto dealership with online marketing, tracking sales, and managing customer relationships. There are plenty of options within the software suite that you can choose from. While they're all really helpful and beneficial for your auto dealership, they're even better together.
In 2019, almost every search for a new vehicle begins with an internet search engine, such as Google or Bing. When people start that search, they're looking for a business near them that provides the right answers to some of the most common questions buyers have. We call this inbound marketing, and it is one of the best ways to garner new customers and sales. You draw in customers through websites, blogging, social media, brand, and optimizing your content to draw in customers and rank high in search engine results.
Hubspot lets you create and publish content that you can track, measure, and target to generate leads.
For Your Social Media
Hubspot Marketing
While Sprout Social was our top social media management software pick just a year ago, Hubspot Marketing has begun to dominate even the social media market.
For any auto dealership's marketing team, the number one goal has always been to advertise their business across the best and most efficient channels possible. In 2019, the internet (especially social media) is one of the best avenues that currently exist. Almost everyone has a smartphone in their pocket. Beyond that, whether it's Facebook, Twitter, or Instagram, nearly everyone from your grandparents (or parents) to elementary school students use social media platforms.
Hubspot Marketing allows you to to create social media marketing campaigns, has end-to-end marketing automation (publish content in a specific format in timed intervals), let's you personalize your lead management, has an extremely user-friendly interface, customizable HTML and text messages, and SEO (search engine optimization).
For Your Accounting
Intuit Quickbooks
Intuit Quickbooks is probably the most fully fleshed-out accounting software there is. You can purchase Quickbooks for either Windows or Mac. However, as of 2019, Quickbooks is focusing more and more on a cloud-based subscription service where you pay a monthly fee for their software.
While the software is offered for both Mac and Windows, the Mac version doesn't have nearly as many features as the Windows or cloud-based versions.
Whether your dealership is large or small, Quickbooks is very widely used by almost everyone in the market. It's very easy to go online and look up information, guides, tutorials, and videos explaining exactly how all of the features work. Quickbooks works well for just about any business and offers quite a few monthly packages that can range from $5 to $25 a month; however, payroll, payment services, and enterprise installations do cost a bit more.
For Your Reconditioning Workflow Automation
AutoMobile Technologies ReconMonitor
ReconMonitor is one of the best software solutions out there for auto dealerships. You can monitor and manage any vehicles that are in the reconditioning process. The software allows you to track inventory and auction purchases from the time you acquire the vehicles, all the way to through the process to when they're front-line ready. It enables tracking of each individual vehicle, the reconditioning stage it is in, the teams responsible, and alerts you to any workflow bottlenecks in real-time.
ReconMonitor is software that allows dealerships to track back-office operations, reconditioning processes, and front-end sales from anywhere on their desktop or mobile device.
Beyond that, it can alert you of potential problems in resource planning or process in order to maintain proper workflow momentum. Unlike common spreadsheets or whiteboards, this software solution is always available, in the office, on the lot, or in the field, at the push of a button.