by Automobile Technologies, Inc.
December 2, 1927 might not jump out to most auto dealership managers as having any significance, but that was the date the first Model A went on sale, replacing a model that had gone virtually unchanged since 1908- the model T. One might argue, then, that December 2, 1927 is also the date that gave people their first reason to trade in their old car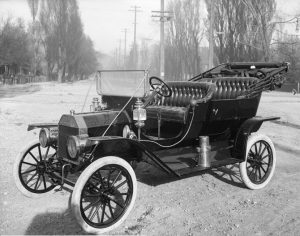 on a new one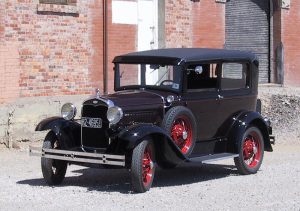 ,
and giving birth to a new institution: the used car lot.
In 1927 there was no such thing as a certified pre-owned car. In fact, that concept didn't arrive until sometime in the 1990's. During that time, dealerships had the same obstacles to completing a used car deal as the local mom and pop car lot: establishing trust.
Today, the CPO market is a robust component of many dealerships' used car programs. It adds a layer of credibility to any car deal, one that the local used car lots cannot offer, but this competitive advantage does come at a cost.
Higher implied costs before the front line
A factory CPO certification tacks on additional costs to a qualified vehicle raising the vehicle invoice price, and reconditioning costs, all of which can quickly put the squeeze on the final vehicle gross profit.
Used car management must determine in every instance whether the Cost-to-Market and Price-to-Market ratios leave enough room in the final deal for CPO units to achieve their desired profit and ROI objectives.
Higher yields at the lot as a whole
Market research firms indicate that CPO sales can drive a 6.1 percent increase in the value of used vehicles retailed by franchised dealers. So simply having CPO cars as part of the mix can help drive sales of non-CPO cars on the same lot.
Manheim Chief economist, Thomas Webb, reports that CPO sales were up 12.3 percent in 2017, and used vehicle profits are on the rise, as well as higher sales per store with stabilizations in used car margins.
Improving margins begins at purchase
Dealers must keep a watchful eye on cycle time for every CPO vehicle.  The minute the vehicle is acquired, the clock starts ticking. Every day the vehicle spends in reconditioning cuts into vehicle turn time to sale.
Most dealers set their goal at a 45 day average sales window, but the real shock to some dealers comes when they realize that the 45 days begins at vehicle acquisition. Vehicle inspection, reconditioning, and certification can easily eat up inventory holding time, long before the unit hits the front line, which makes prioritizing these areas even more important.
Remove bottlenecks – raise profit
NADA statistics show average vehicle holding cost can be as much as $50/day. Time lost prior to frontline has a huge impact on vehicle gross profit. Dealerships need to look for operational changes to speed up or even automate the remarketing process.
For the savvy dealership looking to shave a few remarketing days off of each vehicle, we offer the following suggestions:
Revisit the delivery process from acquisition through frontline

. Are there any bottlenecks that can slow the process?

Review your paperwork procedure. Eliminate paperwork wherever possible. This will lead to increased efficiencies. A thorough review of your paperwork processing will be time well spent.
Modernize your inventory management process. It is surprising in this age of handheld technology, that dealerships still rely on whiteboards and paper documents to keep track of units from auction to front line. Whiteboards take time and resources to maintain. Whiteboards cannot alert you about bottlenecks and missed deadlines unless you are standing right in front of them. Software solutions like ReconMonitor will alert your team, leading to lower reconditioning cycle time and control the end-to-end process.
Conclusion
Certified Pre-owned vehicles can offer the used car dealership a boost in sales, a boost in margins, and a boost in used car purchase trust, but the process must be tightly controlled, constantly scrutinized and continually refined.