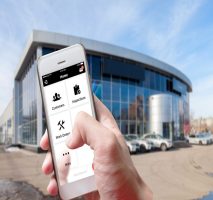 Sedans Losing Popularity
Electric Vehicles Gaining Popularity
Self-Driving Vehicles Become More Common
Artificial Intelligence Integrations
Subscription Plans
Electric Systems Will Improve Drastically
Used Vehicles Remain Popular
Used Car Reconditioning Industry Will Grow and Evolve
2018 has been a volatile year for the auto industry. It started off with a lot of uncertainty, but as everything has begun to fall in place, we now have a clearer picture of where it's all heading. There's been a growth in the economy; however, new vehicle sales have gone down. The tariffs that were created to help American companies, unfortunately, had a negative impact on automobile manufacturers both internationally and here in the states.
New vehicle dealerships made money, but the profit margin dropped a little. Beyond that, new cars are struggling while used vehicle sales are going up. Now, more than ever, the reconditioning industry has become increasingly important for both consumers and dealerships. With all of that in mind, let's look at the most important trends to look out for going into 2019.
Sedans Are Losing Popularity
Ford and Chevrolet are expected to drastically reduce their sedan production come 2019. This trend first became known when Ford announced they would discontinue all of their cars outside of the Mustang and Focus Active, and will continue producing their trucks and SUVs. With two of the biggest vehicle manufacturers changing focus, you should expect others to follow in their footsteps. For many, it's expected that SUVs and Trucks will be the most popular vehicles by 2020.
Electric Vehicles Will Only Continue To Increase In Popularity
With companies, such as Tesla, prioritizing all-electric vehicles, it should be no surprise electric has become as popular as it has. No matter where you look, you'll see traditional manufacturers following suit. There's the BMW i3, Volkswagen e-Golf, Hyundai Ioniq EV, Chevrolet Bolt EV, and more. Beyond that, hybrids remain a popular transition vehicle from gas to electric.
No matter what, electric vehicles will grow exponentially in popularity. In the US alone, you may have already seen an increase in charging stations. With companies shifting their focus to hybrids and all-electric, it's important to know how much they'll impact the industry.
Self-Driving Vehicles Will Slowly Become More Common
It's safe to say we are still a couple years from having fully autonomous vehicles on a mass scale. However, with all of the sensors in vehicles today, it's easy to see where the market is heading. We already have proximity sensors, parking cameras, built-in navigation, and other self-adjusting features being implemented into our vehicles.
Beyond that, companies such as Toyota and Ford have already begun investing in self-driving vehicles. This trend was further bolstered when Congress signed a bill in support of self-driving technology. It shouldn't surprise anyone to hear that self-driving vehicles are being looked into by companies, such as Uber, for commercial use as well.
We'll see AI Implemented Into Vehicles
Whether it happens in 2019 or not is up in the air, but it's hard to deny that the use of AI has been steadily increasing. Whether it's our smartphones, tablets, or computers, there's an AI to help. There's Siri, Cortana, and Google Assistant, and manufacturers like BMW have already partnered up with Google.
Subscription Plans Are Looking Like They May Be The Next Big Thing
Companies like Porsche, Cadillac, and Lincoln already have subscription plans in place. If you've been in the auto industry for long enough, you know that the big changes tend to happen with luxury vehicles first, and then trickle down over the years to standard vehicles. Beyond that, we simply live in a time where subscriptions are the big thing. Whether it's Amazon, Netflix, Spotify, or even gym memberships, subscriptions are the way of the future (for now).
Subscriptions for the car market benefit consumers. It provides them with the opportunity to upgrade or acquire a new car much more easily than they currently can in our buy-or-lease market. However, subscriptions are also great for automakers because consumers will feel obligated to stay within brands.
Electric Systems In Vehicles Will Improve Drastically
This is something you may have heard about a couple of years ago, but it's now looking increasingly likely to happen soon. In the near future, 12-volt electrical systems will be phased out, and eventually replaced, by 48-volt systems. This is because we live in a digital age where we have computers in our pockets, navigation and sensors in our vehicles– all things that require an increasingly larger amount of power.
Used Vehicles Will Continue To Grow In Popularity
The used car market is a billion dollar industry already. But if the last year has shown us anything, it's that it is slowly taking over vehicles sales. In the US, alone, the average vehicle out on the road is 11.5 years old. This means more and more consumers are keeping and maintaining their cars for much longer. Beyond that, as a result of the tariffs and the vehicle price increases, used car dealerships have become the preferred option for many people.
The Growing Used Car Industry Will Evolve Reconditioning Processes
With vehicles becoming increasingly sophisticated and consumers driving cars for much longer, the reconditioning process will have to evolve. Right now, some of the most successful shops have already anticipated the change and have adjusted accordingly. They've stopped relying on paper and inefficient methods. You'll see shops getting the latest paint booths, the fastest paint dryers, and workflow management software to track jobs and tackle constraints.
In fact, with the sophisticated technology in cars, you'll need better equipment, better-educated technicians, and faster ways to organize, track, and adjust your lean processes. Everything will need to be done quicker, and you'll need to embrace technology in this digital age.
Management software can track where vehicles are, how long each step takes, who's working on them, what's wrong with the vehicles, what work has been done, and more, all on mobile and back-office devices. It's designed to make the reconditioning process more efficient so you and your technicians can upload documents, take photos, and apply updates for everyone to see in real-time, at the click of a button.
AutoMobile Technologies Can Help
AMT offers software solutions designed to make your reconditioning business more efficient, provide you with better visibility, and give you peace of mind knowing that your back-office is always up-to-date.
ReconMonitor is a state of the art workflow automation software for auto recon, dealerships, and auto marketing companies. ReconMonitor dealership software decreases reconditioning cycle time and increases your control and profitability.
ReconPro is the industry's most versatile and powerful software solution purpose-built for auto recon professionals. With essential tools for performing PDR estimates, hail and insurance matrixes, parts management, paint code lookups, integrations with DMS, body shop crash systems and accounting systems, too. ReconPro manages the details of running your business so you can focus on growing your business.
With your dealership managing recon workflows in ReconMonitor, and your vendors and technicians using ReconPro, you have a complete digital ecosystem for end-to-end visibility and efficiency in your reconditioning operation.