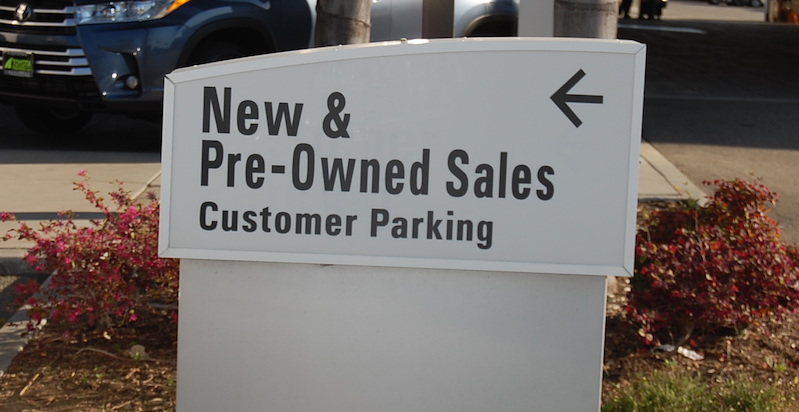 Running a used car dealership can be incredibly rewarding for both you, your team and customers. But one of the most significant processes involved in the used car business is reconditioning. Most dealers have an average reconditioning turnaround time of 7 days. However, the best-performing dealers can complete the reconditioning process in 24 hours or less. These are the dealers who know that "time is money" and are determined to get their vehicles ready as soon as possible to get the sales rolling in.
So how can you improve the reconditioning process at your dealership? The following are five proven ways that you can improve:
1) Post descriptions, photos, videos, and prices ASAP
Before you begin any reconditioning work, photos, videos, and your asking prices should be available on your dealership's website. If your vehicles aren't photo-ready, then use good quality online stock images as a placeholder until the actual vehicle is ready to be photographed. This allows potential buyers to get a look at the cars you have available and can speed up the purchase process.

2) Have A Reconditioning Team Ready
Having a designated team of individuals specifically for reconditioning will significantly speed up the process. Your service team is already busy enough taking care of repairs and other service operations. Send your acquired auction vehicles directly to a team whose only focus is to recondition cars and make them front line ready.

3) Buy Better Cars
Let's face it: a used vehicle that is in excellent condition will require less work than a car that is just shy of being a fixer-upper. That's not to say don't purchase vehicles that need a thorough reconditioning. If the profit potential is justified, you should acquire the vehicle. However, mix it up with vehicles in better condition to make up for the time it takes to perform longer restorations. The goal is to have a steady stream of sellable inventory hitting the front line.

4) Give Proof
Even if you're not able to have a separate reconditioning team and the responsibility lies in the hands of your service department, it's important to give proof of how much additional gross can flow into these departments if they reduce reconditioning cycle-time. When there are delays, everyone loses, including the customers. On the other hand, busy dealerships can make hundreds of thousands of dollars in gross profit annually by shaving off a couple of days in the detailing/reconditioning process. Encourage your used vehicle and service departments by showing them just how much additional gross can be made if they speed up the process, and reward their improvement. This will give them the incentive to work towards that goal where everyone can benefit.

5) Automatic Approval
Dealers who establish an automatic approval process for reconditioning work will see a significantly faster turnaround time. Set up a baseline cost for pre-approved repairs (the average is between $600 and $800) so that the work can be completed in a timely matter. If the estimated repairs are going to cost more than your range, have managers commit to giving a decision within a couple of hours to expedite the process. You'll not only save a lot of time, but you'll also save money and sell your vehicles faster.
Of course, we'd be remiss if we didn't also recommend using dealership reconditioning software like ReconMonitor to manage the entire process. Using software to shepherd the process allows you and your team to have all the information at your fingertips. You know the status of each vehicle and the techs know what to do now, what to do next, and any changes to the plans in real-time. Information is power, and ReconMonitor gives you the power to speed up recon and get your cars frontline-ready at maximum speed.