Supply issues are driving up wholesale prices
Efficiency is challenged in this environment
Less predictable, but not impossible
Responsive operations win
Software helps to keep operations healthy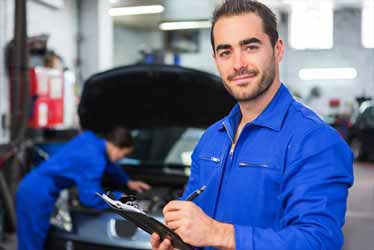 Wholesale used car prices continued to climb in September, up over 25% from last year, and more than 5% above the previous month. According to Cox Chief Economist, Jonathan Smoke, we may not be at the peak yet. He blames the supply-constrained market for both new and used vehicles, citing lower overall inventory on dealer lots and the ongoing parts constraints throughout the industry.
So this is where we find ourselves. This reality has been building since 2020, and even the most hopeful experts now forecast nearly another year for supply chains to even out their operations. The automotive industry will continue to face similar uncertainties for the foreseeable future, with imbalances in supply and demand, capacity and resources.
Implications for Automotive
One casualty of all the uncertainty is efficiency. When it's hard to predict operational requirements for even the coming week or month, it's even harder to set the right organizational and customer expectations. When the vehicles or parts you're waiting on are still on a container ship waiting to unload at an overwhelmed port, there's no real playbook for how to respond as an organization. That reality requires a shift from predictive to responsive operations. That means we as an industry need to become more nimble to be more efficient.
Automotive reconditioning is an area that not only adds to profit margins, but is also a key component in the supply side of your business. With demand and wholesale prices at these levels, getting your reconditioning operation to peak efficiency will pay dividends. When you acquire a vehicle, even if you plan to wholesale it, efficient reconditioning will net you a better profit.
More Efficient Process
Key to the needed efficiency is a process that can adjust to changes while keeping vehicles moving forward. The steps and cycle times may be different for each vehicle, so coordinating technician and vendor assignments to ensure optimal output is critical. Your process should enforce compliance with standards and requirements, and allow for notification of any status changes or problems for each vehicle. The hand-offs from one process step to the next should be automatic, without the need for management to intervene. Required techs and teams should be ready and available to commence the next phase of work with minimal idle time.
Your Parts department is intimately familiar with supply chain issues. Sourcing and delivery coordination has become more challenging. Organizations with multiple supplier relationships have fared better than shops reliant on a more limited list of sources. Ensure your Parts department is informed as soon as the need for a part is approved, and that technicians are notified as soon as ordered parts are available. Too many operations complain of vehicles on parts holds clogging their recon cycles, even after the required parts had arrived.
How to Respond
Now is the time to examine your reconditioning operation critically. Where are the bottlenecks in getting your cars through to the front line? Is work waiting on approvals? Are cars sitting idle waiting on a specialty vendor who doesn't work every day? Does recon work take a back seat to customer-paid service business? Can everyone who needs information about a vehicle access that information without picking up a phone or walking the the shop? These and other common practices that may have been acceptable in years past may now be actually be harming your overall sales and profits.
There are a few software solutions on the market for reconditioning management, and any of them can help with workflows and tracking vehicles. Only one, Repair360, is able to integrate all the aspects of your recon operation, from acquisition to front-line ready, in a comprehensive platform. Inspections, approvals, parts ordering and management, vendor and technician assignments, automated hand-offs, process enforcement, and full visibility for all stakeholders are all features of Repair360's solution. Contact us to learn more.
With the right process in place, and everyone involved in the process able to access the information they need, your vehicle reconditioning will add maximum value today, tomorrow, and on into the future.