Even if your state has a shelter in place order, dealerships are allowed to and will continue to stay open as you are all deemed essential businesses.
However, your customers may not be so sure of your status. Sales will undoubtedly be down this month and perhaps for months to come. That is why it is essential to communicate today that despite the current situation; your dealership is still open for business. Continue to generate as many sales as possible to help operational continuance during and immediately after the pandemic has passed.
Your dealership has likely also experienced some altered protocols with how you deal with the public to maintain social distancing. As this has likely altered your normal business procedures, and how customers are accustomed to working with a dealership. It is important to get the word out about any alterations to how the public is to conduct business with your dealership. This includes information such as "the doors are locked, but we are here to meet your needs" type of communication.
Here are four quick and easy ways to let your customers know that you are still open for business during the outbreak.
1. Google My Business
When people Google your business or when they Google the phrase "(Brand) dealership in (town name)" they are going to find the Google maps, also known as Google My Business, as the very first result, except any Google ads that might appear this may differ by specific keyword searches).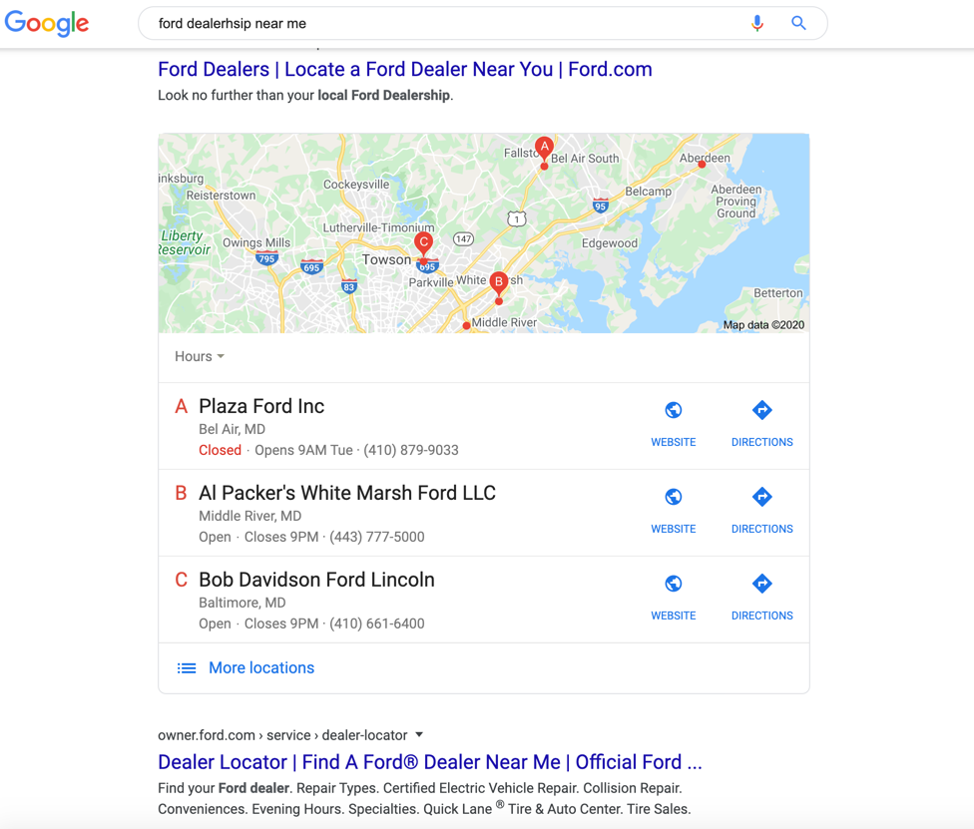 Not many people realize that you can post messages directly into Google My Business. This message can be a post, a blog, even a video. If you have claimed your Google My Business (GMB) page, you will have the ability to post messages on your GMB page.
It's important to realize that the GMB page is different from your website. When a person clicks on your dealership name from the maps, the box that pops up to the right is the GMB page, and within that page, it can contain a link to your website, and it can contain content.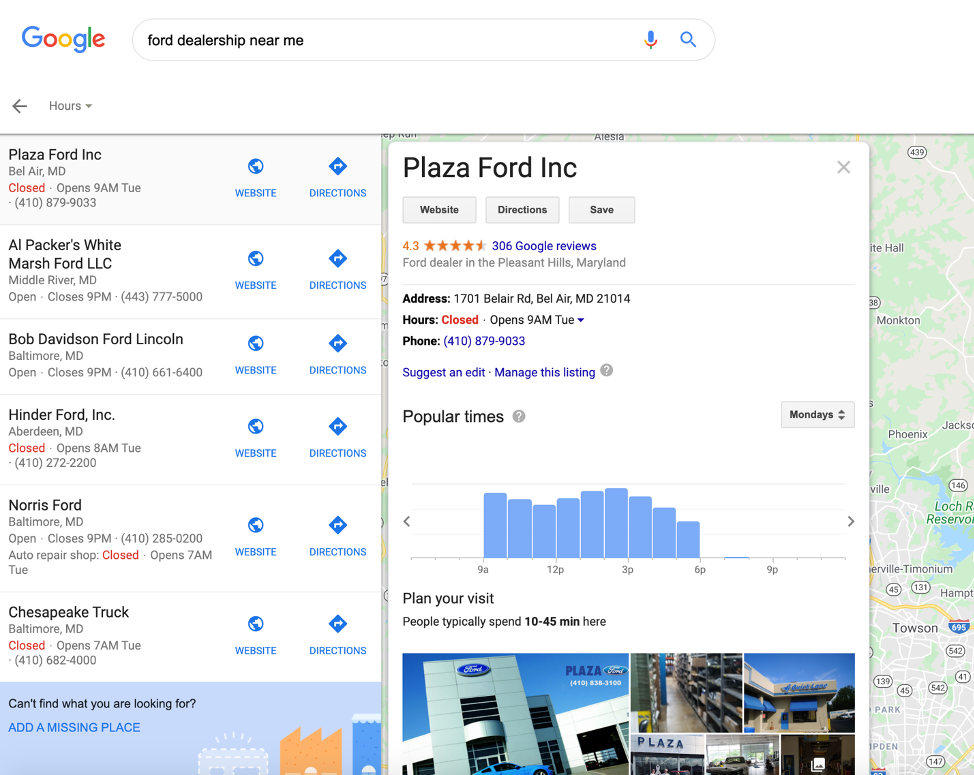 How to Access Google My Business
To get to this for your shop, you need to log into your Google my business account https://www.google.com/business/ and click sign in. If you have a google account, this will be the @gmail.com email that you used to claim the page. If you have not claimed your page, you will need to do that.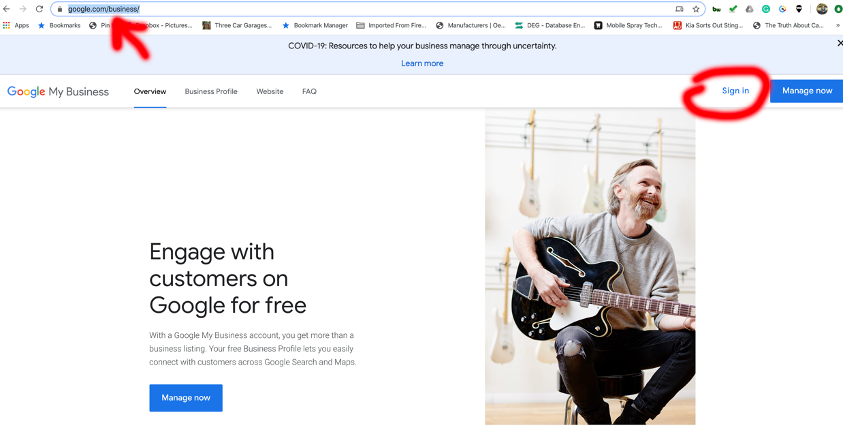 Once you are signed in you will see a side bar with options. Click on "posts"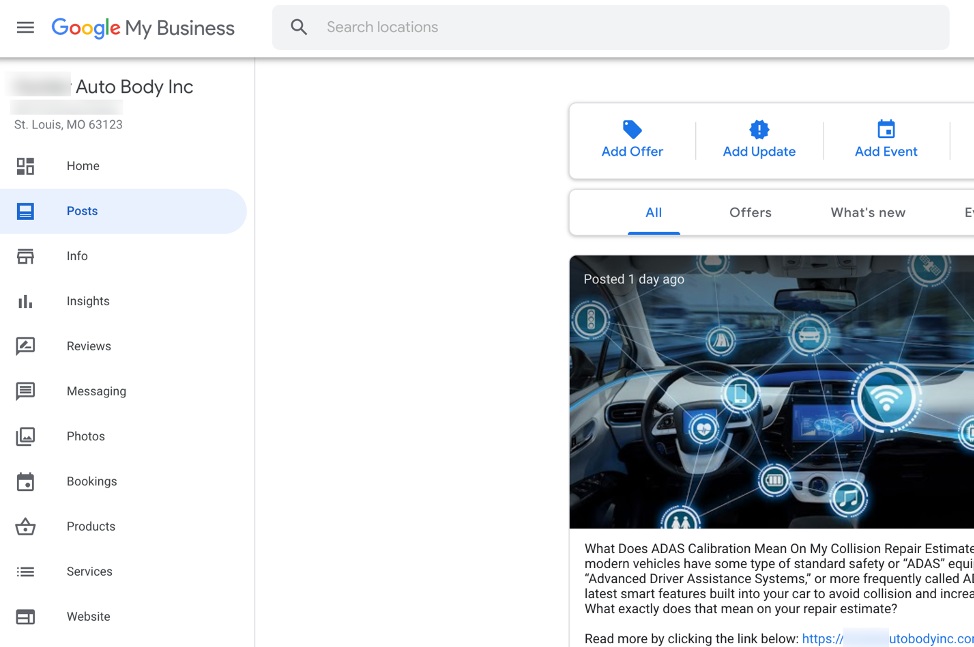 From there you will see a box with some options such as "add Offer, Add Update, Add Event, and Add Product. Click on "Add Update"

From there you can insert a photo and add your text.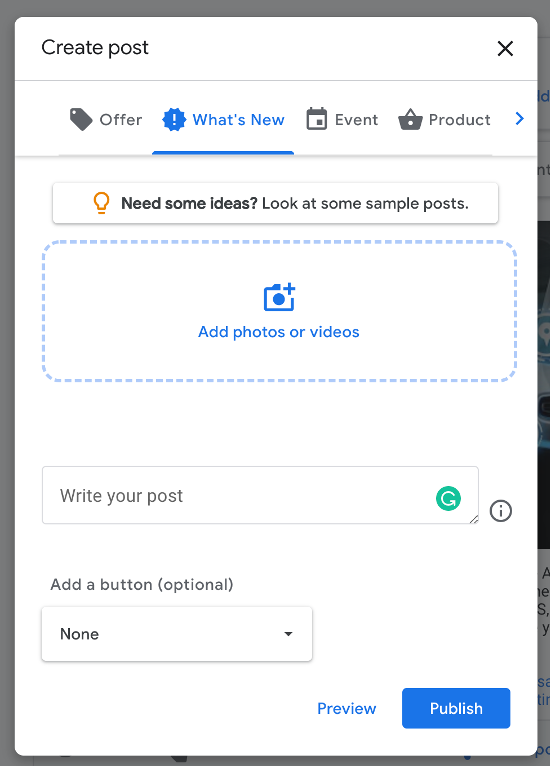 Once you are done, hit "publish" and this is what you will see:
Here is an example of a dealership that takes advantage of this Google My business posting option: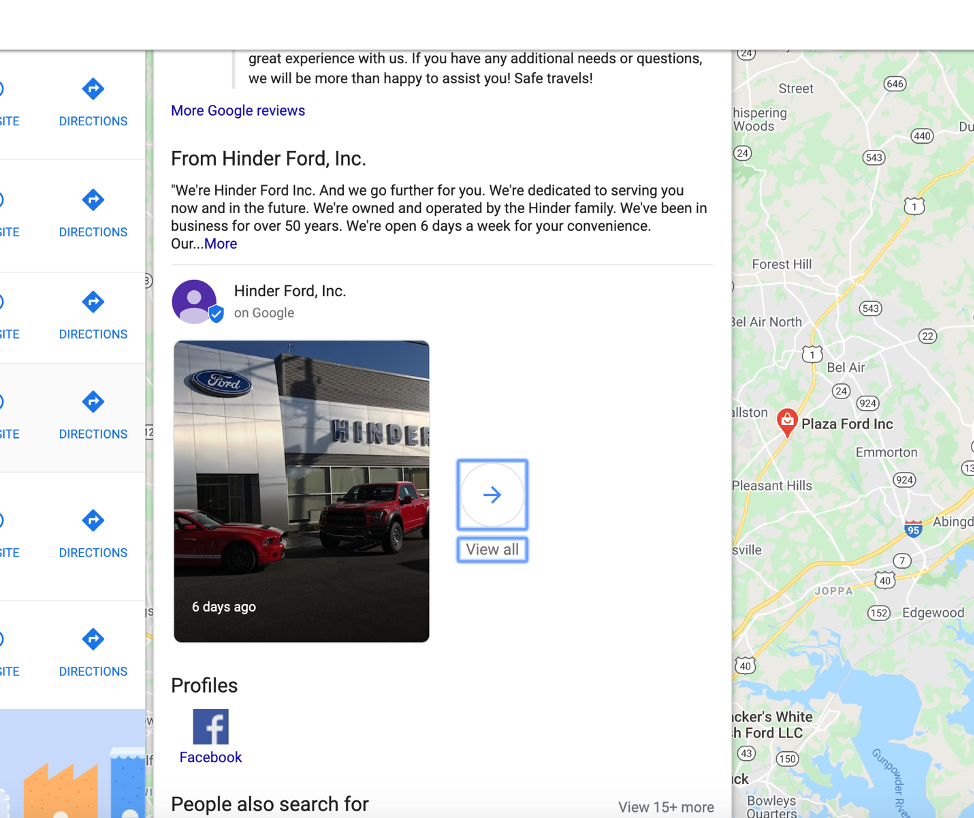 It is worth noting that of all the Ford dealerships we searched in this particular are, only one dealership was posting content to their GMB page. Unfortunately, they missed an opportunity to post a message directly to their customers here.
Clicking on "View all" shows a list of posts from this dealership:
2. Website Pop up
Posting a pop-up to your website is the fastest way to disseminate information to your customers. Your website is where people will go to confirm if you are open (if they haven't looked on your GMB page). Most dealerships are using a platform from Dealeron, Dealer.com, or some other similar dealership platform. Each of these service providers should offer the ability to quickly add a pop-up. If you have a custom-coded website, you may want to contact your website development company to request that they add a pop-up.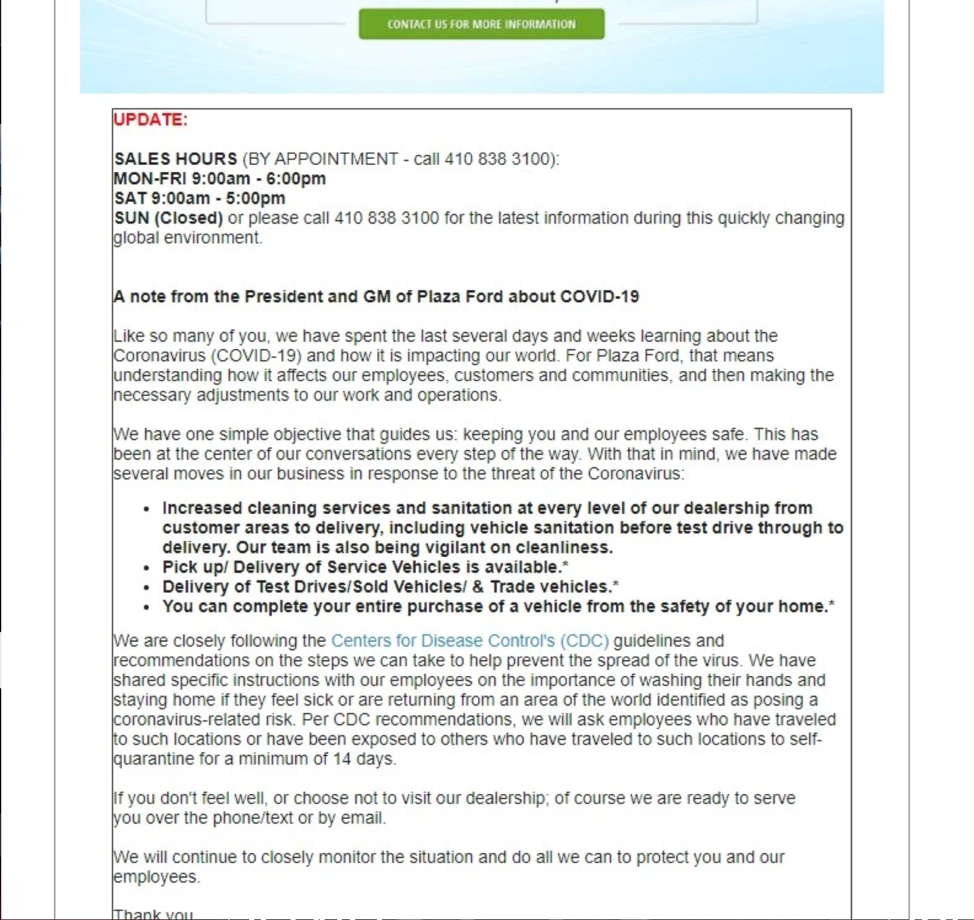 3. Social media posts
The third place people will look to see if you are still open is your social media. I don't need to walk you through how to make a social media post, but our suggestion is you just create a post and make it a sticky post or pin it so that it will always stay on top until you un-stick it.
4. Email blast
Now would be a good time to do an email blast to your whole database. You could either do this on a dealership level or have your sales staff reach out individually to their customer list. Let your prospects know how to reduce their interaction with outside people during this time of social distancing. You may also want to include any discounts or rebates that are happening now.
So there you go, four quick ways to let your customers know that you are open for business and taking every precaution with their vehicle. Stay healthy and stay safe.