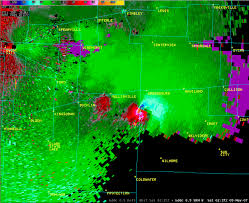 We're a couple of months in hail season with several more to go. But how can you track the hail before it hits, so you're ahead of the game? Surely, any weather app can provide you with enough comprehensive data to track hailstorms. But what if there was a way for an app to offer you instant storm reports, provide storm history on a location, and much more? The following are among the best hail-tracking software for your PDR business.
Hailstrike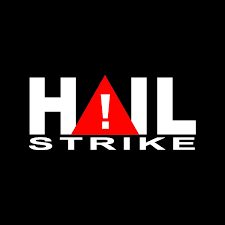 An exclusive feature of Hailstrike is it lets you choose up to 2 states to get instant hail, wind, and tornado alerts from the best data available. An example of where this data would be coming from is NOAA (National Oceanic and Atmospheric Administration). Another incredible feature of Hailstrike is coming with a Historical Storm Search feature, where you can find every storm that hit a location since 2011. This in-depth analysis will help hail chasers determine if an area would be a good location for business.
Price: The Premium package is $189 a month, while the Ultimate package is $249 a month.
Interactive Hail Maps
Similar to Hailstrike, the Interactive Hail Maps software provides you unlimited access to over 5 years of hail history. You can also have unlimited hail impact reports and connect the software to as many devices as you'd like. The Impact Explorer (part of the software) allows you to view the hail affected areas and provides on-the-ground data via NOAA. That way, you know exactly where to go instead of relying on a radar giving you the data.
Price: One state is $749 annually, Three States is $1099, and Nationwide is $1499.  
Hailtrace

One of the most significant features of Hailtrace is Client Management Tools. The software will help you manage your PDR clients and provide the necessary tools to know when hail will hit a location. Hailtrace is all about helping you in any way that they can, which is why they're available with 24/7 "out-of-the-box support." You can also manage your employees by assigning them different tasks and remind them through the iOS app. They have over 5,000 active users and growing each day.
Price: Call for price inquiry 1-(855)-334-HAIL
Map Forensics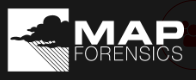 Quite possibly the biggest seller for Map Forensics is its SAMS integrated software. SAMS is short for Storm Activity Monitoring System. It is a customer-focused system that helps you identify customers based on their exact location needing your services. SAMS can also provide the history of hail for a specific location in a matter of seconds. Map Forensics also gives 24/7 monitoring of over 2,500 locations with more available, if desired, and you received unlimited hail swaths for one state.
Price: $999 annually for one state. Additional states are available.
As we are approaching the halfway mark for hail season, we encourage you to ask around to other pros and see what their favorite storm tracking software is and why. They can offer their first-hand experience using the different apps and you may see that what they enjoyed wouldn't necessarily work for your business.
Do keep in mind as you're selecting the best hail tracking software, you'll want to see what the geographical needs of your techs are as some of these apps offer limited locations. Of course, we hope you'll be using ReconPro™ to manage your PDR business, regardless of how you chase hail this season. Time is money and we are ready to help you with your mobile business, every step of the way.
ReconPro is a trademark of Automobile Technologies, Inc. Other trademarks are the property of their respective owners.