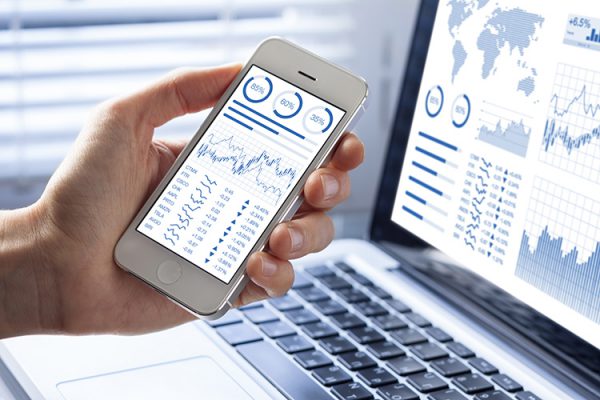 Even in 2019, there are still quite a few PDR businesses out there that rely on out-of-date processes in their back-office. It may be because they're skeptical of change, or simply because they feel like things work well enough as-is. However, with the PDR business developing as rapidly as it is, you'll need a way to keep up with the competition and make your life easier.
For many of you in the PDR business, you may not even realize how much faster and easier your back-office operations could be. Anyone who's familiar with running a PDR operation knows just how much time they spend on things like invoicing, commissions, customer accounts, and more. It's a lot of work, and you've probably spent hours on a daily basis stuck with a pile of paperwork.
Fortunately, each year, technology becomes better, faster, and more efficient– which means the PDR software of today can take all of that time stuck with back-office work, and turn it into just a few minutes of attention each day.
While there are plenty of benefits to a software solution for your PDR business, here are 3 of the best perks of PDR software on your back-office operations:
Increase Operational Efficiency, Enhance Customer Service, and Save You Time (and Money)
Since most everything related to your operation can be put into PDR software in real-time and in just a few minutes, everyone from the front-end to the back-office can keep things moving. Having a quick and efficient back-office means that your front-end work won't need to sit around and wait for things like information or approvals to continue working.
Your PDR technicians can process customer estimates, transactions, and more all at the click of a few buttons– keeping your back-office constantly updated with all of the relevant information already filled out and accessible. With PDR software solutions, your back-office tasks can go from hours of your time to minutes– impacting your entire operation's speed and efficiency for the better.
With the ability to track every bit of your PDR business in real-time, you'll be able to focus more on the part of the business that makes you the money.
You Can Review All Operational Details Privately, Anywhere, and Anytime
PDR software stores all of your operational information in one spot. This means that as the owner or operational executive, you can keep track of your business from anywhere at any time, privately. No matter what business you're in, there's sensitive data that you may not want other employees or customers to access. So with a PDR software solution, you can keep track of the essentials comfortably and without worry.
PDR Software Can Be Used Anywhere, Even Without Internet
Because the information is collected through a native mobile application and synched to your back-office, all the information is available to you on your desktop, and any information stored on a mobile device can be accessed with or without internet access. This provides you with quite a bit of flexibility and the comfort of knowing that you can monitor your PDR business wherever you are. It allows you to better manage your PDR business, track sales information, check accounts, review job statuses, and be alerted of any delays or problems in real-time. So if you have a team of technicians out on the road, you can see exactly what they're doing and any issues there may be, all on your mobile device.
AutoMobile Technologies Can Help
AMT offers software solutions designed to make your PDR business more efficient, provide you with better visibility, and give you peace of mind knowing that your back-office is always up-to-date. Let us show you how we can help.
ReconPro is the industry's most versatile and powerful software solution built for auto recon professionals. With essential tools for performing PDR estimates, hail and insurance matrixes, parts management, paint code lookups, integrations with body shop crash systems and accounting systems, too. ReconPro manages the details of running your business so you can focus on growing your business.
CLICK HERE to get in touch.