From Detail King CEO Nick Vacco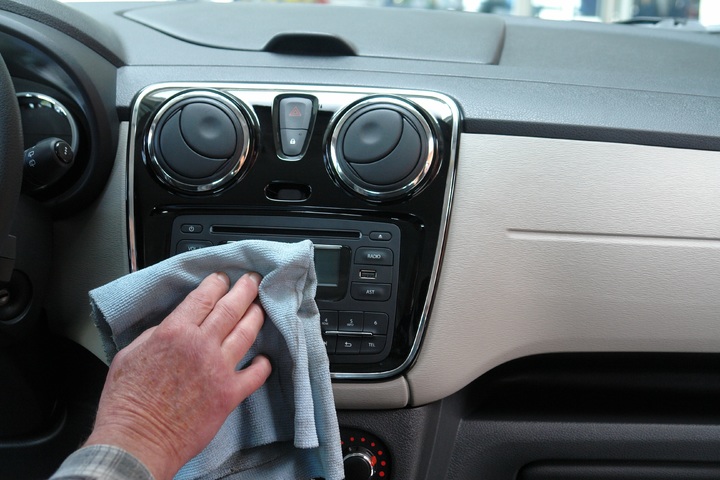 For anyone looking to start a car detailing business, it has the possibility of being an extremely lucrative venture full of exciting opportunities and endless room for growth. Detailers are in high demand and dealerships struggle to find and keep detail staff and vendors. Unlike other specialized fields in car repair, such as SMART and PDR, car detailing doesn't require extensive training or even a significant investment to make it happen. Blazing new paths is what business is all about, however, listening to the experts can sometimes get you where you want to be much faster than if you figured it out on your own.
Nick Vacco started his mobile detailing business over 30 years ago from the trunk of his car while he was still in school. Today, Detail King is a two-building, 9500 square foot space that is "regarded as the premier leader in the auto detailing industry for supplies, equipment, training, and customer support."
Here are 7 of his expert tips you need to know before starting your own detailing business:
Get the right training: Unlike other fields in car repair, detailing doesn't require a certification or degree before you can begin. However, you do need to get the proper training to know how to perform the services offered at detailing businesses. According to Nick, "if you're working on somebody's vehicle, especially with today's new cars costing around $40,000, you have to know how to perform the various detailing and protective services." You want to be educated on the business side of the industry, so you're always up-to-date on anything that's happening and new methods.

Get Experience: What better way to become skilled in car detailing than on the job experience? Depending on where you train, most courses at training institutes will have you learn different methods of detailing and cleaning. Then, you have to practice these skills repeatedly, so you might want to consider working at a detailing business to gain experience. You'll improve your abilities and can see first hand how a detailing business is run. That way, you'll know what you would do similar or different when opening your own.

Start…but only when you're ready: You never want to rush into working on cars until you've received the proper training and have the right experience. This business doesn't require you to dive right in until you're ready. Many times, you can build up a strong reputation with the services you offer and even have a customer base while working for other businesses before you even open up the doors of your own. Once you establish that, this would be the perfect time to start your own business since you've created a reputation backing up your work.

Get licensed: Forming an LLC or another type of corporation isn't just to legitimize your business. It's also to protect you if you have any personal assets. You never know what might happen, so it's better to be prepared than to have to deal with something that could have been avoided in the future.

Invest in what you need: Whether you plan to start off as a mobile business or at a location, you'll need to invest up to $10,000 in the necessary equipment. Some of these basic necessities would be towels, hot water extractors, pressure washer, buckets, buffers, and sponges.

Create a marketing plan: Nick Vacco stated, "you should consider every vehicle on the road as a potential customer." This is where having a good marketing plan comes in, which is pretty much essential for running any business. A marketing plan will help you narrow your focus on what you want to do, who you want to reach, and answer any potential questions customers might have. If you haven't already, create a good-looking website detailing your services and contact information. Engage with customers on social media, which can be another great platform advertising your services and showcasing previous work.

Never stop learning: You never want to give your competition any reason why they should be ahead of you. This is why it's critical any time a new method or service comes out, you (and your team) get the necessary training to offer the latest services. Just think of the amount of profit you can generate simply by offering something your competition doesn't.
There's no secret ingredient for running a successful car detailing business, other than having the proper preparation. Be sure to follow the above steps that will guarantee business longevity. Otherwise, you may not get the results you want, and you'll be struggling to figure out your next steps. And when you've got your business up and running, consider using software like AMT's ReconPro to help keep you organized and professional. The car detailing world offers so much creativity and growth potential, so why not see what can happen when you open your own detailing business?