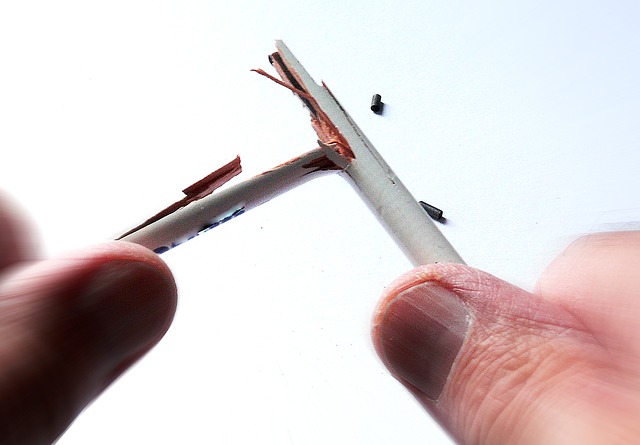 Reduce the hours spent on paperwork
Coordinate jobs and teams
Complete visibility of every job and customer
When you manage a SMART repair business, you are the captain of your own ship. No matter how big or small your business may be, your systems allow you to see how your technicians are doing, manage your team, check your sales figures and more. You've spent late nights creating invoices and filling out paperwork, only to be back on the job early in the morning. Sound familiar?
Then you decide enough is enough and you purchase, or start a free trial of, a mobile reconditioning management software program. However, not every reconditioning program is designed the same way or has all the features you may need. If you make the investment in a flawed solution that is not fully functioning, you may never experience the bliss of owning a smooth-running operation that keeps you on top of all your jobs to keep all of your customers happy. In fact, the wrong program may actually backfire on you and make you miss the days of collecting invoices on a weekly basis, those sleepless nights, and conducting business based on the word of your technicians. Owning a bad solution might end up being worse than no solution at all.
Thankfully, there are programs for PDR and SMART Repair professionals that were designed specifically for those working in the auto recon industry. We all know time is money. But how can we make that money if we are backlogged and unable to effectively manage the repair process? There could be a hailstorm and all of a sudden, a customer contacts you needing repairs on hundreds of vehicles. If you don't have an efficient way of creating estimates, managing your technicians, the repair process, and making sure your team is all on the same page, you may end up losing a major sale.
What if the time you've spent documenting the repair, invoicing, transcribing VIN's, keeping tabs on your technicians, and more could all be significantly reduced with the right software? You'd finally have your life back to spend your nights for what they were meant for: rest and relaxation.
The quest to reclaim the hours of paperwork and administrative tasks is how AMT came up with the idea for ReconPro™.
ReconPro was conceived with the idea that there had to be a better, more efficient way to manage the repair process that was simple, easy, and accessible anywhere on any device. AMT engineers have a passion and deep understanding of efficient processes and auto recon workflows. As more and more providers entered the industry, AMT wanted to help SMART repairers get a leg up on the competition and get out of their own way. By working in a quick and efficient manner in ReconPro, you are able to handle all the paperwork you've had many late nights over and complete it during the work day so you can claim your life back outside of work.
While ReconPro was designed for reconditioning companies and technicians, it also makes the customer process much easier. From mobile estimates to team collaboration, ReconPro allows everything to be managed and accessible in one, easy-to-use location. You are able to set, adjust, and control customer specific pricing with even the most complex pricing models.e all know that every repair is different, no 2 jobs are ever the same. and every customer is unique. The software lets you manage all of the variables.
In addition, you can manage jobs, track time, receive real-time reports of the repair status from your technicians, determine R&I labor times and conventional repair costs for fully informed estimates. Work orders can be assigned, technicians can be scheduled, and customers can receive and approve their estimates, supplements, and invoices. It's a simple-to-use yet powerful tool capable of doing a lot for you – because you do a lot already.
ReconPro makes the repair process easier for both you and your technicians by keeping it all in one accessible place. Keep the flow in your workflow by using a tool that works wherever you do. The days of IT staff installing software for your auto repair business and you spending hours working on invoices and paperwork are forever behind you. AMT invites you to schedule a free demonstration of ReconPro and see just how well it works for your business.