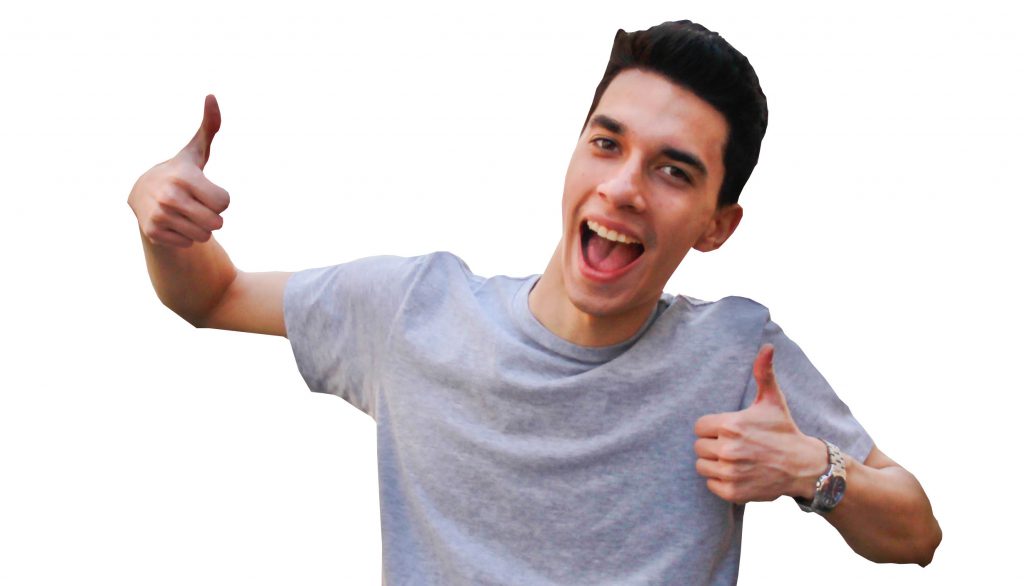 Ask
Respond
Deliver
Incentivize
Optimize
You rely on positive reviews to drive your business. They come directly from people who've been to your dealership and have real-life experiences. Your reputation is fueled by how people think about you, their personal experiences, and what you did on your end to create a positive customer experience. This translates to inbound sales and a secure revenue stream.
Customers already have a difficult time trusting car dealers, yet they need to feel trust in where they are making their next car purchase. One of the most effective ways a potential customer can gain trust with your dealership is to read reviews, even before they even go on your website.
DealerRater and Dataium discovered customers in the car-buying market are 90% more likely to visit your site if your dealership has favorable online reviews. Reviews are one way for customers to overcome struggles in the decision-making process. Genuine customer reviews are believed to be honest and trustworthy, which is why they may be the secret ingredient for protecting your dealership's reputation.
So, how can you drive positive online reviews and preserve your dealership's trustworthy reputation for anyone in the car-buying market? Here are some ideas:
Ask customers directly for reviews. There's no better opportunity to ask customers for reviews than right after a vehicle purchase. One of the most effective ways to do so is with a follow up "how was your experience" email. Facebook is also a great platform to get reviews from your customers. You can create a simple yet engaging post with a direct link for customers to write a review. Make it easy for them to leave good reviews and encourage them to do so. 
Responding to reviews is another great way you can publically interact with clients. This includes both positive and negative reviews. Research conducted by Reevo found that 95% of consumers thought that businesses were censoring their reviews when they only display positive reviews. You must answer to every review you get: the good, the bad, the ugly. Follow the 20/100 rule when it comes to responding to reviews: reply to 100% of the negative reviews you get and a minimum of 20% of your positive reviews.
If you're struggling with getting reviews or trying to boost your online presence, you might offer incentives for your reviews. It should be just the right amount to entice customers but not too much, so it's best to have these incentives be performance-based. For example, customers might need to fill out a lead form and visit your dealership before they are rewarded with the incentive. To get those reviews, follow up with a thank-you message and instructions on where they can write a review before they can redeem their reward. Restricting the reward to only positive reviews could actually hurt your reputation, so welcome and reward all qualifying reviews.
Deliver the best service to encourage customers to want to share their experience online. Customers are more prone to providing a review after their expectations were exceeded. A stress-free and fast buying process is key to a top-performing dealership, especially when they feel like they got the "best deal possible." Also, it's important to know that across the board, customers are prone to write negative reviews if services at a dealership take longer than expected. Whether a customer is coming for an oil change, a tire rotation, or a new car purchase, they deserve to know if it's a busy day. Setting the right expectation and delivering on that promise is what the "best service" is all about. 
Expand your online presence by optimizing your content. Having a website and a Facebook page isn't enough nowadays. Be on the sites that consumers use to do their research, but also make sure you claim those pages (such as Yelp and Google). Your online reputation is everything, so make sure you're in charge of monitoring all the places where it lives. Plus, you can easily set up badges for your website that send visitors to these different pages. This is an effective way to connect reviews from different platforms to your dealership website. Also, make sure your website is optimized for mobile devices since an ever-growing number of customers are conducting searches on their mobile devices. 
There you have it, five proven ways that show how positive online reviews can protect and drive your dealership's reputation.