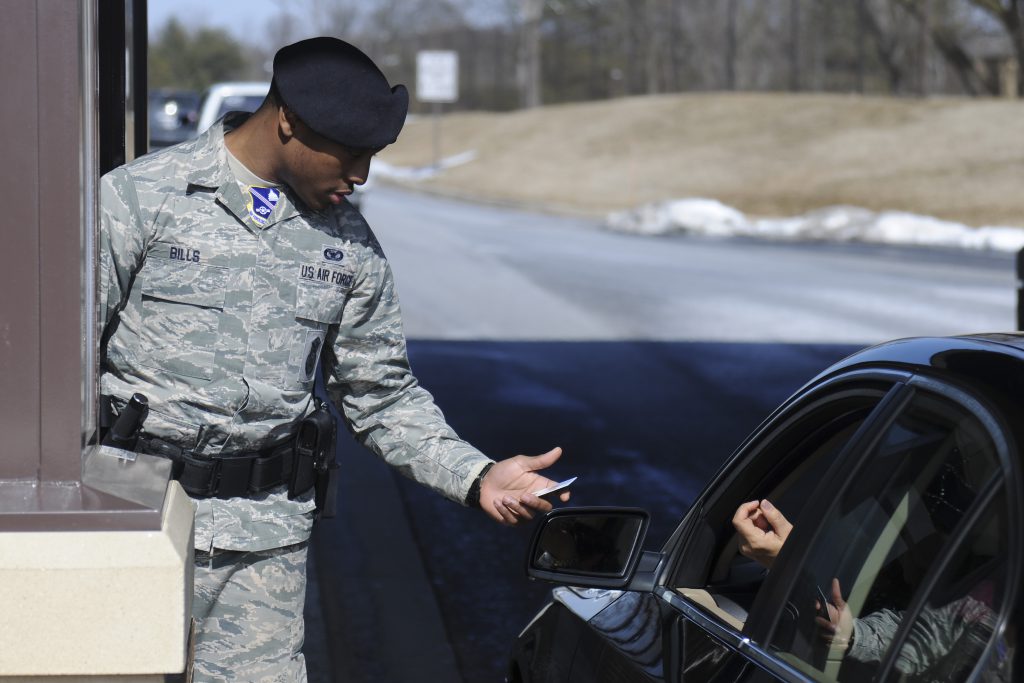 Is your dealership located near a military base? With multiple bases and US military institutions in every single US state, the chances are, it is. And even though armed guards may staff those gates, you can still enter with your dealership marketing.
Why focus on the military?
The military community's income is 35% higher than the national average, and their focus is on online spending, because of mobility and relocation. For many service members, this is their first job out of high school or college.
Let's take a look at a few buying-power statistics:
Active Military
1.3 million active duty
46% Gen Z
Avg age = 28.2
Spending power = $53.8 Billion
Reserve/Guard
1.1 million reserve/guard
32% Gen Z
Avg age = 31.8
Spending power = $63.6 Billion
Active Military Families
1.0 million military spouses
48.7% of DoD is married
78% are ages 18-34
Avg # of children = 2
Veterans
20M veterans (non-retiree)
3.1M post 9/11 Veterans
85% are ages 25-54
2.2M retirees
Spending power = $939 billion
Digitally connected and on the move.
The majority of military service members are younger, and nearly half are supporting a family of at least a spouse. Those with children have two kids on average. This younger generation are all digital natives, and they have lived their entire lives connected with people and brands through digital devices. In turn, they must be communicated through multiple media channels, both digital and traditional.
Military service members and their families are mostly transient, with a move coming every 17 months on average. Because of this, military service members must be adaptable and are their purchasing decisions are influenced by the temporary nature of their living situation.
On the flip side, this also means that newly transplanted service members and their families arrive every month and have no connection or family history to your dealership brand. Word of mouth, if any, comes through military peers and leadership who have a significant influence on purchasing decisions during their time on base, so marketing is vital to reach them.

Even though their address changes frequently, military service members and their families are very brand loyal. Research indicates that military service members and their families said they have a strong brand affinity to brands they've seen on base by as much as 68%.
So what else appeals to the Military service member or their spouse?
95% of active and retired military personnel are more likely to shop from a retailer who offers a military discount.
94% say they notice when companies are "military-friendly" and that they have a positive impression of those companies.
60% of spouses say that quality is essential.
40% of active-duty members say special military offers to influence their buying decisions.
41% of veterans say that a product made in America is preferred.
Marketing to Military Spouses (MilSpouses)
Ninety-three percent of the nation's 1.1 million MilSpouses are women who, on average, are 35 years or younger and have two children under the age of five. Because they regularly move their homes, these spouses have an increasingly difficult time maintaining consistent employment.
Some statistics on female military spouses' buying behavior:
85% of the military family's consumer purchases are determined by the female spouse.
75% consider themselves the primary shoppers for their household.
58% of all total military family spending that occurs online.
22% shop online at least once a day.
On-Base Advertising
Military bases have their own newspapers, and surveys commissioned by the Air Force and Army indicate that active-duty personnel prefer reading military newspapers, making them valuable places to advertise.
One way to reach the active-duty military is with radio, TV, and digital ads. Few dealers consider dedicating entire ad campaigns to active duty beyond Veteran's Day and Memorial Day sales, so there is a lot of opportunity there. You could also consider Geo-Fencing the military base and surrounding areas.
Become Part of the Military Community
Most military bases have programs and groups that help to connect the installation to the community. Consider volunteering with these organizations or even donating. This will cost you more time than money, but the payoff in connections made makes up for it.
One way to reach into the military community is to reach out to your local chapter of the Association of the United States Army (AUSA). AUSA is a private non-profit organization that supports Army causes. Ask how your dealership could effectively get involved with the Military base community that your dealership serves. They can help you get the name out and let personnel know that you are there to serve.
"Credibility is everything," noted Ron Taylor, president of the AUSA Fourth Region (Texas, Oklahoma, Arkansas, and Louisiana). "Once you've lost it, you won't ever recover."
Marketing Messages to Military Members
Because of the sizeable spending power of the active-duty military and their families, they are often the target of scammers that hound military veterans and retirees with franchise "opportunities" or real estate "deals," causing many in the military community to view some special military promotions with suspicion.
The solution is to keep your promotion honest and straightforward by offering a discount and a sincere "Thank you for your service."
The Power Of Word Of Mouth
According to surveys, 76% of the military community say they learn about military discounts and special offers from word-of-mouth. Print ads account for only 30% of awareness building. Military members have close-knit social connections, and you can leverage the power of word-of-mouth within this community. Members of the military community have strong bonds and trust each other's opinions. This is why, when marketing to the military, your offers and promotions must be thoughtful and generous.
Connecting your dealership to a steady pool of newly-transplanted soldiers who are often making their first real steady paycheck could be a viable revenue source for any dealership willing to put in the work to make the right inroads. But once those connections are made and those pathways established, the investment will pay off.