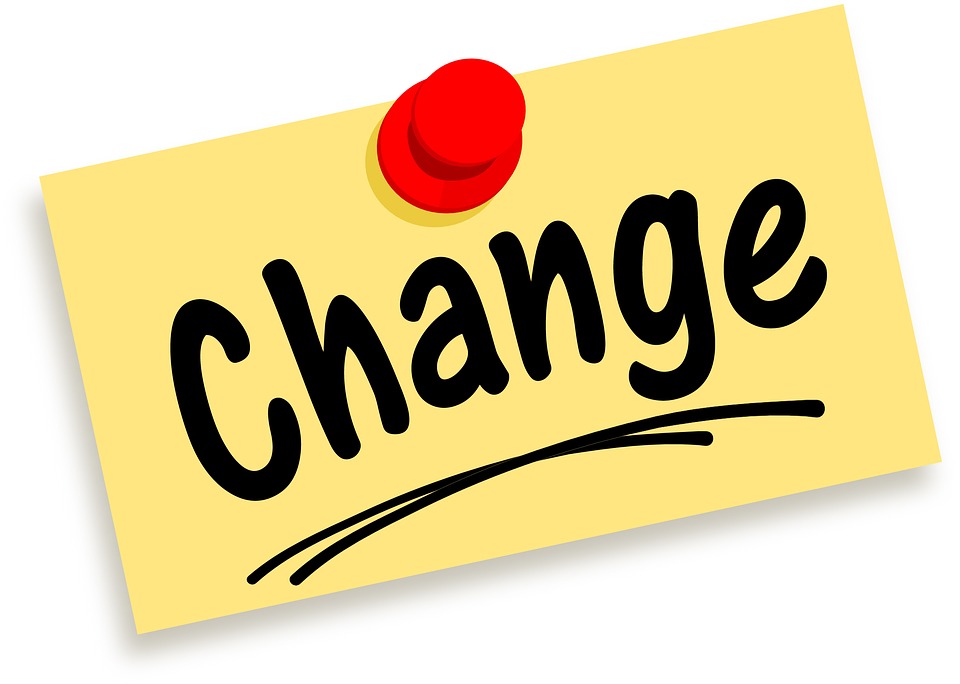 Discover and remove bottlenecks in your operation
Fight the blindness of habit
Even small improvements are progress
Management Software can solve many problems
Regardless of the size of your shop, if you've been in the repair industry long enough, you probably enjoy a decent amount of business. However, even with all the jobs coming through and the money being made, you've likely run into a few problems here and there. You know how customers can be. They need their cars back by a specific day or simply demand quick action. To keep up with the customers and receive their continued business, you'll want to reduce your cycle times and increase throughput.
On days that are especially busy for you, bottlenecks will become more apparent. You have time commitments you've made to the customers, but if one thing goes wrong, it sets all the other jobs back. It can be stressful and makes some days tougher than they need to be. You know something needs to be done, but you're not quite sure where to start.
Shop Layout, Workflow, And Adaptability
Chances are if there's a bottleneck at one station, there are bottlenecks in other places as well. Something as simple as the way vehicles move throughout your shop can greatly impact cycle time and throughput.
For example, in an article by Fender Bender's, Tom Franklin, a small shop owner named Pete had an operation near a police station. Over time, the local police became his biggest customers since their vehicles often required repairs. However, because of the nature of their job, they needed their vehicles repaired as quickly as possible. They couldn't afford to not have their patrol cars ready.
Pete struggled on some days to keep up with the demand and knew things needed to change. Eventually, he realized a lot of his problems revolved around the workflow in his shop. Originally, the vehicles would move around a central point in the shop in a circular fashion– but it had its issues. Once he removed the central wall that everything revolved around, he created a parallel workflow pattern that eliminated some of the bottlenecks he had been experiencing. It was such a simple fix, but it completely changed the efficiency of his shop.
"Old habits die hard and are often not recognized for what they are. What worked well in bygone days may actually be time-consuming and a bottleneck now" Pete said in a conversation with Franklin. According to Pete, one of the biggest things lowering shop efficiency are habits and a lack of change. In his statement, he suggests that shops tend to get comfortable with doing things a certain way. However, as the recon world evolves, the processes have to as well.
You can apply this logic to just about anything your shop does. Ask yourself a few questions: Do you still record invoices and jobs on paper? How about employee payments? Do you leave notes for important information around the shop that could easily get lost? Do you spend a lot of your day working on back-office operations?
Those are just a few questions you should ask yourself, but if you answer yes to even one of them, you're likely spending more time than you need to on stuff that doesn't involve actual repairs coming through.
The repair industry today isn't the same as your father's or grandfather's. It's constantly changing and there's new technology released every year to make your life a little easier. There is some excellent workflow software out there that can streamline cycle times and throughput for you. They can track customer accounts and jobs in real-time both on your mobile device and desktop. Over the last few years, management software has become a staple for successful shops, so looking into the options is a good place to start.
In another example, Alex Osborn, from the Creative Education Foundation in Buffalo, New York presented the idea of "habitual blindness" when it comes to adaptation and change. In Franklin's article, he looked at Osborn's favorite analogy where a chicken is fed some grain on the ground. Of course, the chicken eats it the first time. However, the grain is then dropped on the ground again with a glass barrier between it and the chicken. The chicken continues to peck at the glass to get the grain in the way it had previously, but ultimately never succeeds.
According to Osborn, this is what he means by habitual blindness. Instead of going over, under, or around to get the seed, the chicken continued the same method that had worked previously. Not all situations can be solved with the same solution, and when things are constantly changing in the recon industry, you have to adapt to it.
In the instance of Pete in Franklin's Fender Bender article, Osborn would refer to the rearrangement of his shop as "transformation" thinking. However, it's only one part of a whole when it comes to bottlenecks in your shop's cycle times. Fixing the individual bottlenecks are necessary, but they're also only symptoms of a larger issue. To tackle it all as efficiently as possible, you may need to completely rethink all of your processes from the top down. Once you do that, you'll often find ones that can be eliminated from your cycle.
Changes In Back-Office Operations
As we talked about above, the most successful recon businesses out there are constantly adapting to the latest technology. Nathane Vanhoose, Owner of SkratchHouse in Columbus, Ohio, said one the biggest constraints for his business was the back-office operations. He'd spend hours every night after work going through invoices, accounts, estimations, and so on. Eventually, he restructured his entire process with management software. Paperwork, billing, and employee payments that took hours were cut down to minutes once he adapted to the problems his shop faced.
For a lot of shops, estimations have become pivotal for moving things along. Before, you'd have to research all of the potential factors and information that could impact the labor cost of the jobs. Nowadays, management software has advanced to the point where they have databases to pull the most up-to-date information from. Things that used to take a bit of math on your end can now be solved for you at a click of a button. This helps just one bottleneck that can occur in back-office operations, but management software can do much more than that. Using up-to-date technology can help you avoid delays or quickly react to a situation and resolve it instantly with real-time updates.
For a lot of shop owners, a complete reorganization of processes and machinery may seem costly. Fortunately, even if you can't make the most drastic changes, management software can organize it all for you with little cost or change on your part outside of putting the information into the apps. When looking back at Osborn's transformational concepts, he also suggests you combine, modify, and divide processes into different parts for efficiency. Of course, management software can help you set that up, too.
Though management software can automate more-or-less all of your processes, it's still important to have the right employees. Every shop has their own way of ordering parts, but the most successful ones tend to have a specialist who can anticipate issues and find and order the best parts to avoid any delays. When it comes down to it, a lot of delays happen because the right parts aren't there or they need to be ordered– but don't get there in time. It's good to have someone who can decide what is needed quickly and can play a major role in eliminating bottlenecks with jobs.
Beyond that, one of the biggest problems in shops has to do with employee communication. What the front desk says could be completely different than what the estimator tells the customer. To put it simply, mistakes can happen and things can break down pretty easily if there's a lapse in communication within the shop. With management software, all employees can update, share, and provide all information for everyone to get updated on in real-time. So mistakes that could become costly and time-consuming can be completely eliminated.
Even with management software, mobile devices, and computers, many shops still rely on scraps of paper or sticky note reminders to communicate information. We live in a time where we have the internet and electronic communication at our fingertips. We can send and receive information simply, quickly, and accurately within a few seconds, so why not use it? With management software, you can create email templates, customer forms, and more within minutes and send it instantly.
In Franklin's conversation with Pete, the removal of the wall was a pretty straightforward and simple fix. However, most shops have much more difficult constraints to remove. Like Pete said,
"Old habits die hard and are often not recognized for what they are. What worked well in bygone days may actually be time-consuming and a bottleneck now."
The days where you could stop, talk, and relax are slowly disappearing in the recon industry. It's a business that requires adaptability. You no longer have the time to sort through paperwork like you may have been able to even just 10 – 20 years ago. So you have to break out of your comfort zone and revise your processes with the latest technology.
AutoMobile Technologies Can Help
AMT offers affordable software solutions designed to make your reconditioning process better, provide you with better visibility and control, and get your cars completed efficiently. If you are a dealership looking to move vehicles to the frontline faster, or a recon operator wanting better control and time management for your clients, AMT works to provide the right solutions for your business.