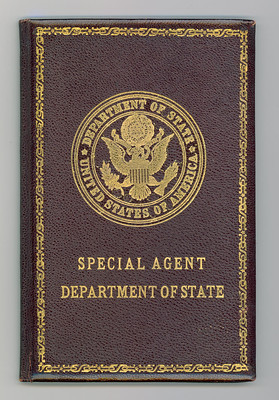 The dictionary defines a credential as, "anything that provides the basis for confidence, belief, credit, etc." In business, we use credentials as a shortcut in persuading customers or partners to trust us enough to do business with us. The credentials, "MD", "PhD", and "JD" convey that the holders have mastered the knowledge required to obtain them, and that alone can give a client confidence in their abilities. Technical certifications, diplomas, testimonials, accolades, licenses and franchises are also in this broad category of credentials.
Whether you have letters following your name or not, everyone has credentials. What are the ones you choose to share in your business? In other words, what qualification, achievement, personal quality, or aspect of your background do you use to indicate that you are suitable for business?
A credential, plain and simple, promotes trust and confidence. It can be anything. For detailers or cosmetic repair technicians, their best credential could be before and after photos of their work, a mechanic may have ASE certification or OEM endorsements. Dealers have their own designations, like 20-group or association membership. Your years in business alone is as valid a credential as any to elicit confidence and overcome doubt.
Think about your other credentials, too. When I was shopping for a car, I noticed the salesman had pictures of his wife and 3 children on his desk. He didn't remark about the photo, and neither did I, but when he described the safety features of the car I was considering, knowing that he had children made him more credible to me when discussing safety. For all I know, it might have been a stock photo that came with the frame, but in that moment, it was his credential – the connection point that told me he was believable.
We all have a drawer full of credentials that we might share. Climbed a mountain? You have fortitude and determination, Single parent? You've got organizational and time management skills. Backstage pass? You know somebody. Fly fisher? You have patience and value detail. Played sports in school? You understand the value of teamwork and shared goals. The list is as endless as our life experiences.
So when you are trying to persuade a customer or partner, reach deep into your drawer and find the right credentials for the occasion. Find the thing of yours that connects you to the other's needs, and gives them the confidence to say yes.

Want to learn more about AMT's credentials? Click here.