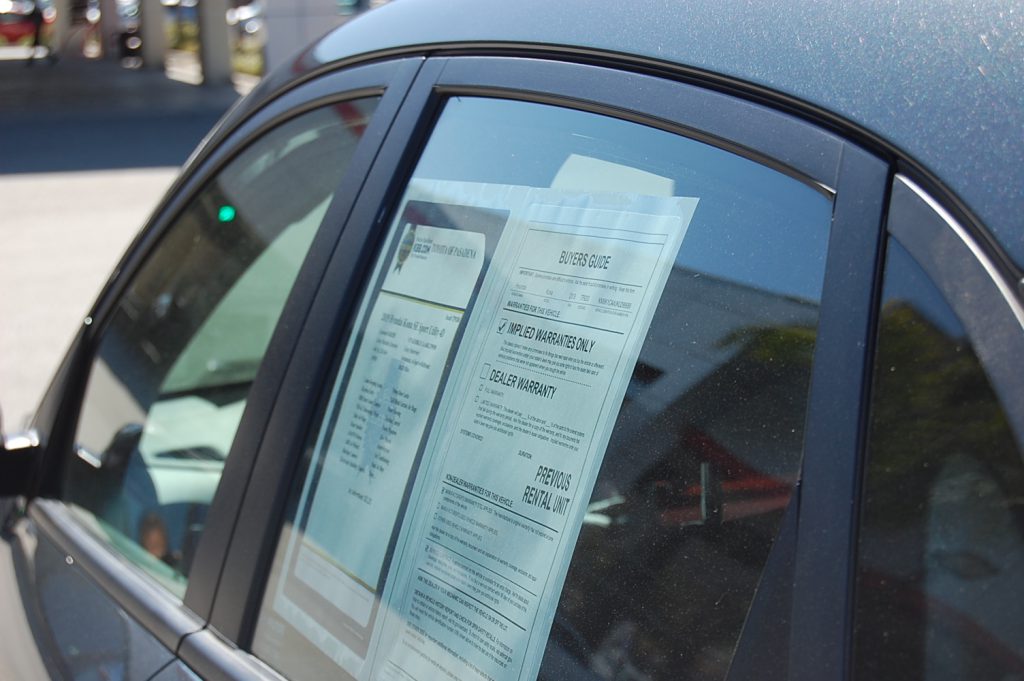 The National Automobile Dealers Association (NADA) at the 2020 NADA conference in Las Vegas issued an analysis of U.S. auto sales and the economy, which implied good news for the used car dealer.
"All in all, the year ended strong with 17.1 million units," said NADA chief economist Patrick Manzi. "In December 2019, we saw a continuation of many of the trends we have seen throughout the year."
December 2019 trends include OEM incentive programs to boost year-end sales with increased incentive spending, a continued shift to crossovers and pickups, and an increase in consumers choosing used vehicles or leased vehicles in light of affordability concerns.
Both of these points are good news for used car dealers. Leasing increases mean the pool of marketable used cars will remain in good supply. It also means more opportunity for used car purchasers who just turned in their lease.
Affordability issues with new cars are also good news for used car dealers for obvious reasons, especially if there is an opportunity to sell a visually similar but model year or two older versions of the new vehicle a purchaser is considering.
Trucks continue to drive sales
In 2019, light trucks continued to drain market share from the car segment. As of December 2019, light trucks represented 72.1 percent of all new light-vehicle sales. Compared to 2018 sales, this is an increase of nearly three percent. By the end of 2020, NADA expects the light truck segment to be larger than 75 percent when compared to an anticipated 25 percent of sales going to new car sales.
Used as an alternative to expensive new car purchases
"As affordability remains a challenge, more consumers chose used vehicles in 2019," added Manzi. "New cars are getting too expensive for many consumers. Even consumers with great credit or the ability to buy new are instead choosing a used vehicle."
Quality used car inventories, coupled with these affordability hurdles, and the used vehicle market will continue to pull new vehicle customers away from the new-vehicle market.
It is not all good news however
In 2020, NADA anticipates the used-vehicle sales of 39.5 million units, a similar in volume to what was seen in 2019. Even though you may see more used car buyers, the number of units sold is expected to remain flat.
It is worse for new car sales
Going into 2020, NADA anticipates new-vehicle sales of 16.8 million units – a 1 to 2 percent decrease from 2019.
"Consumers are feeling confident in the economy. Interest rates are low. Unemployment is low," said Manzi. "In the U.S. economy, things look really good, and I'm confident we will have another solid year in 2020."
Plan for profit now
With these predictions in hand, the time is now to plot out the profit for the year, especially as we begin to wrap up the first quarter. How will your used car dealership increase profitability this year with a flat units-sold count? One way is to make more by selling the right mix of vehicles. Certainly, the mix of more trucks and SUVs will help drive more profit.
But making more money per unit is crucial, especially with reconditioning costs. Get a handle on your reconditioning expenditures by adopting software designed to help you plug the holes that are costing you money. Shaving recon time is a sure-fire method for increased profit. Contact your AMT rep today to learn more about AMT's Suite of products designed to help growth-minded dealerships like yours.