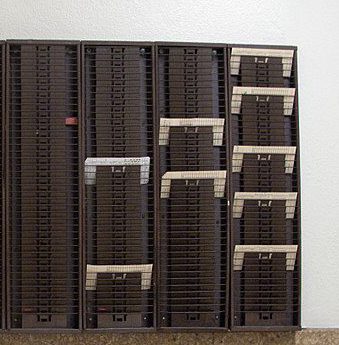 Supreme Court rules in favor of dealerships in overtime dispute with Service Advisors
SA job definitions vary across dealerships
Threat to employee engagement
The way forward
For the second time in almost ten years, the debate over employees being paid overtime at dealerships hit the high court, ending with the same result. It was last year when "the Supreme Court ruled…that car dealerships' service advisers, like car salesmen and mechanics, are exempt under federal law from overtime pay requirements" (Boston Globe).
According to the ruling, services advisers are considered salespeople, as they are offering different paid services to customers. With over 18,000 car dealerships across the country employing over 100,000 service advisers, this ruling is not the outcome they were hoping to achieve. Last year's Supreme Court ruling involved a California-based Mercedes-Benz dealership and current & former service advisors of the dealership. The argument was based on each party having a different definition of the Fair Labor Standards Act, stating "any salesman…primarily engaged in selling or servicing automobiles" is not required to be paid overtime. 
The Boston Globe also reported service advisers felt they weren't covered by what the dealership defined as a salesman. The dealership's argument specified a salesman included service advisers. Their job duties would consist of preparing price estimates for various repairs to helping diagnose vehicle mechanical problems. Much of the controversy surrounding this ruling is due to a broad definition as to what role a "service adviser" may have at a dealership: salesman, parts man, mechanic, and more.
As mentioned above, this is not the first time there have been legal problems over whether dealership service advisers should receive overtime pay. Back in 2011, the Department of Labor changed its view of the Fair Labor Standards Act. Thirty years before that date, the DoL "operated under the view that service advisers didn't have to be paid overtime" (Boston Globe). However, there was one point during an earlier round of litigation that the US Court of Appeals for the Ninth Circuit ruled in favor of service advisers being paid overtime.
So, what does this mean for you? Why are we bringing this up when it's been over a year since the latest high court ruling? Whether your dealership is a regional chain or you're a family-owned independent dealership, every employee should feel valued, no matter what their position is. Netsurvey found that the service and sales departments had the weakest level of employee engagement. What are some ways you make your dealership employees feel appreciated? Below are a few ideas that are proven to keep your team motivated:
Positive feedback
Lead by example
Goal orientated teams
Open communication across the organization
Even with service advisers not being compensated for overtime hours, they still need to feel valued for what they do. The success of a dealership is dependent on all departments working together efficiently. Employee engagement is critical to your dealership's success. If that means working overtime for end goals that benefit everyone involved, you'll create greater employee satisfaction. Maybe the third time will be the charm for service advisers to finally receive overtime pay, but no matter the outcome in future cases, helping your employees stay engaged and motivated will set you up for success.