Streamline the entire reconditioning and vehicle condition report process and get cars frontline ready in record time.

Never worry about missing a step and ensure that all your team members know their responsibility without having to chase them for a status update again.
VIN Scanning and decoding, Customer Record Management, Photo and Video Inspections that attach to work orders at the line-item level, one-touch bulk or line-item Approvals, Invoicing, and Back Office systems. The app is self-contained, so it works with or without Internet access, and can print to most printers, even without Internet connection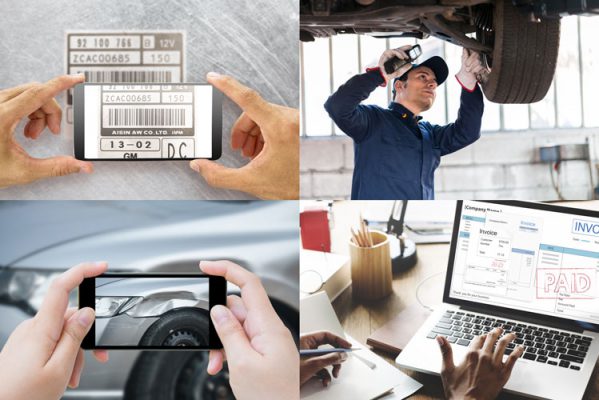 Custom Print & Email Templates
We create custom forms, communication templates, invoices, work orders to suit your business process and your brand
Accounting and Management Systems Integrations
Software integrations with many accounting packages such as QuickBooks, Sage, etc., as well as Dealer and Bodyshop Management Systems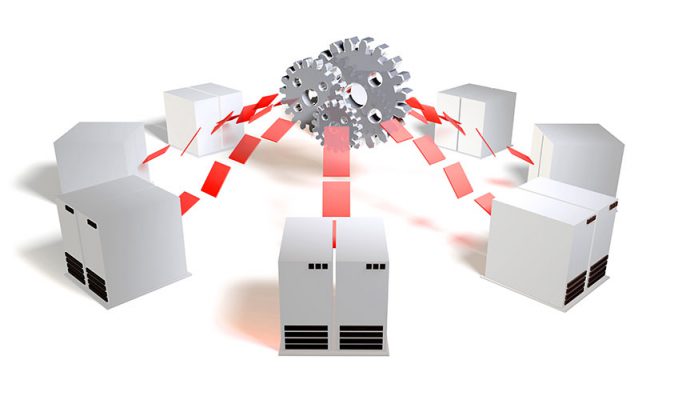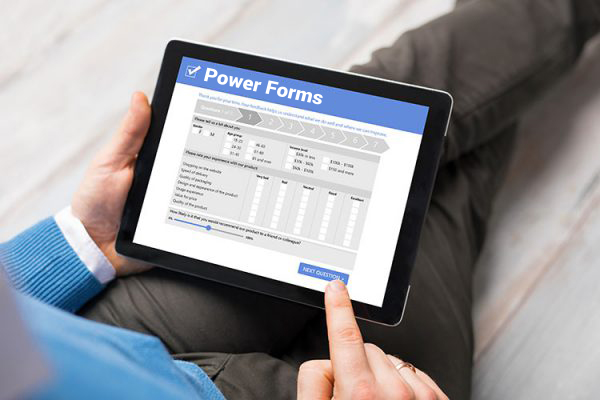 Power Forms Customization
Business, process, and industry-specific forms creation is part of the package. Need a specific form for your business? We create it in digital format, with print and editing capabilities. We can create dynamic forms, where answers in the forms can trigger additional steps and processes, like add service to a repair on an estimate, make a rental car reservation, send an alert, create a request for a follow up estimate, etc
CPO & Vehicle Condition Reports
All manufaturers' CPO forms in digital format means no clipboard needed to perform CPO inspections and reconditioning, Vehicle condition reports are created right in the application, and can be printed and/or emailed anywhere. AMT maintains all CPO requirements and updates CPO forms as they are changed by the manufacturer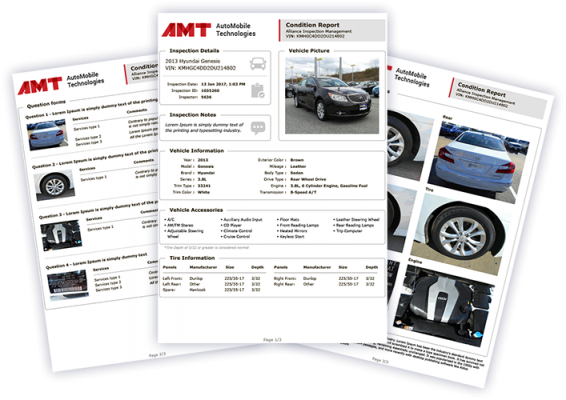 Adjust and Conform to your Business
In the field, all cars and all jobs are unique. Some of your customers might have different pricing, a different approval process, different commission pay plans, and different paperwork needs. ReconPro can address all those differences with ease. Simply configure it once and ReconPro will automatically select the right process at right time.
Manage Multiple Technicians
Especially important following major hail events or when multiple technicians need to work on the same vehicle to maintain a deadline, ReconPro allows you the flexibility to assign multiple techs to each service, split work evenly or divide the workload any way that you desire. This allows everybody from management to the mobile repair technician know how much work everyone performed at any time.
Expertly Manage Custom Commissions
ReconPro can address all your commission related needs. These can be calculated based on total revenue, service specific revenue, job type, client specific, and many other options. ReconPro allows for straight commissions or tired commissions, and can also calculate commissions to your sales team, your team managers, and your area managers.
Ask yourself the following:
If not, that can change with AMT's software. The ability to digitize your company enables your business to scale in size, and ensure that growth with be profitable.
We invite you to request a